Rookie fantasy sleepers that will win your league championship
Read "Rookie fantasy sleepers that will win your league championship"

Tweet
Everyone knows names like Patrick Mahomes, Todd Gurley, DeAndre Hopkins players who will go in the first two or three rounds of every draft. But the players that will win your fantasy championship are the ones who you may not even know when you are drafting. They are the players like Phillip Lindsay and Marlon Mack the names of rookies that no one knew at the beginning of last year but are household fantasy names now. In this article I will provide the rookie sleepers that will (hopefully) help you win your league.
Rookies that will make you say "who" but will be the next big thing.
Wide receiver is always a position where a player can make a huge impact with only 2 or 3 big plays in a game. Andy Isabella was selected in the second round by the Arizona Cardinals. He led the nation in receiving yards and at the combine ran a 4.31 in the 40. Even though he is a second round pick his ADP (average draft position) is 198 in most draft. Which means the later rounds but with him playing the slot, Larry Fitzgerald retirement and his blazing speed he could become Kyler Murray favorite target early on.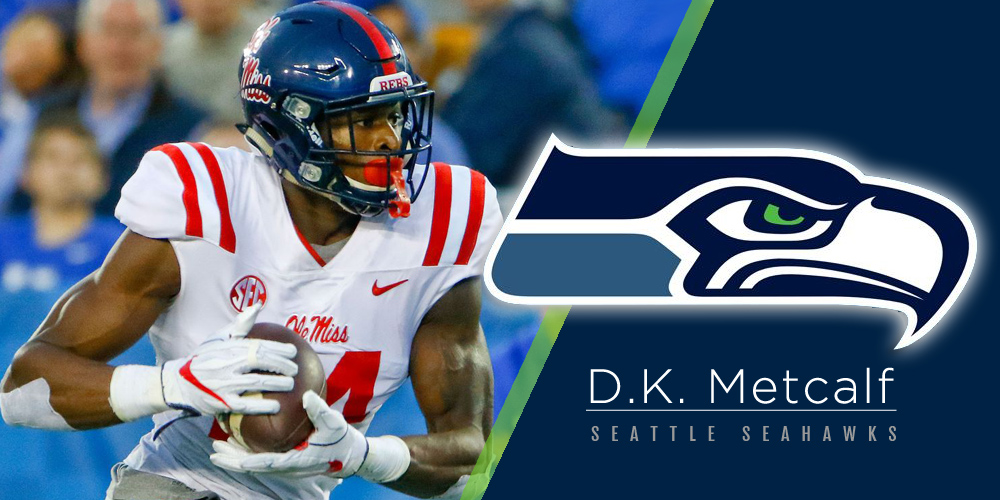 DK Metcalf was drafted with the 64th overall pick in the 2019 draft by Seattle. His arrival comes at the right time for The Seahawks as Doug Baldwin retired at the end of last year. As seen in the below tweet and video he is the most physically gifted wide receiver in this rookie class.
With his ability to catch back shoulder passes and his exceptional vertical he will become Russell Wilson favorite red zone target.
Darwin Thompson is not a well known name in draft circles this year. With the release last year of Kareem Hunt and the uncertainty of the Kansas Chief's other two running backs (Carlos Hyde and Damien Williams) he has a really good chance to make waves this year. Thompson was coveted by the Chief's, who were willing to trade up to get him in the draft if necessary. With Andy Reid's track record with rookie backs he could be this year's breakout running back. At 5'8 people may think he is to small but with recent standouts like Tarik Cohen and the ageless wonder Darren Sproles, their is definitely a place in the pass happy offense of the Chief's for Thompson.
Final Thoughts
The rookies in this article may not be household names but as we have seen year after year that can change quickly. With injuries, bad performances by starters and breakout performance by these rookies you can improve your chances of success in your league with these sleepers.
For more fantasy content please go to @timeskewpod and follow me here.
Read "Rookie fantasy sleepers that will win your league championship"

Tweet