NFL Power Rankings: Week 1
NFL Power Rankings: Week 1

Tweet
It is Thursday SkewNation! That means we finally have football back! In this article I am going to go through all 32 teams and give you my Power Rankings on them heading into week1.
1. Patriots
When we start with power rankings I cannot see a world where you you do not have the New England Patriots at the top. They are coming off another Super Bowl victory, Tom Brady is still playing at an exceptionally high level, Josh Gordon is back on the team, and finally this might be Brady's best surrounding cast he has ever had.
2. Saints
The New Orleans Saints are the best NFC team right now. The Saints should have played for a Super Bowl against the Patriots and I believe they would have won that game, if it happened. They Lost Mark Ingram but replaced him with Latavius Murray. They also upgraded the tight end position by signing Jared Cook. The Saints are primed for a great season and should compete for a Super Bowl.
3. Chiefs
The Kansas City Chiefs should've won the AFC Championship and would've had a really good chance to win the Super Bowl. The Chiefs did nothing but get better this offseason. They cut or traded the players that were liabilities. They got a new defensive coordinator, and they upgraded the offense. The Chiefs are bound to have a top 5 offense this year, it will just be a matter of can they stop other teams on defense. They have a tough matchup week 1 against Jacksonville, in Jacksonville. This will be a big test for this hungry team.
4. Rams
The Los Angeles Rams should not have played for a Super Bowl Last season. Regardless of how you feel they did end up playing for it. In that Super Bowl the offense looked awful. Jared Goff was "exposed" as Big Man Mike likes to say. The Rams still have a top 5 offense and are adding key wide receiver Cooper Kupp back to the roster. They have a sneaky tough matchup against the Carolina Panthers in week 1 but should win just fine.
5. Chargers
The loss of Derwin James on defense hurts, but they have enough talent to get around that during the regular season. The Chargers are still dealing with the Melvin Gordon holdout drama, but have competent running backs to fill his role. The team has an easier matchup against and Andrew Luck less Colts. Philip Rivers should be a solid play and could be leaned on even more this year.
6. Eagles
The Eagles could be a very sneaky team in 2019. Heading into week 1 the Eagles have a healthy Carson Wentz, Alshon Jeffery,and Zach Ertz is still a top 3 tight end in the league. They drafted rookie running back Miles Sanders and traded for Jordan Howard. This team should be primed to have a shot at the division and if Wentz plays to his MVP level, they could win another Super Bow.
7. Falcons
Last season the Falcons were plagued by injuries. Davonta Freeman is healthy and primed to have an incredible season, behind an upgraded offensive line. Another thing working in favor of the Falcons is that they have a healthy defense to start the season. If they can get a pass rush going they could surprise some people.
8. Browns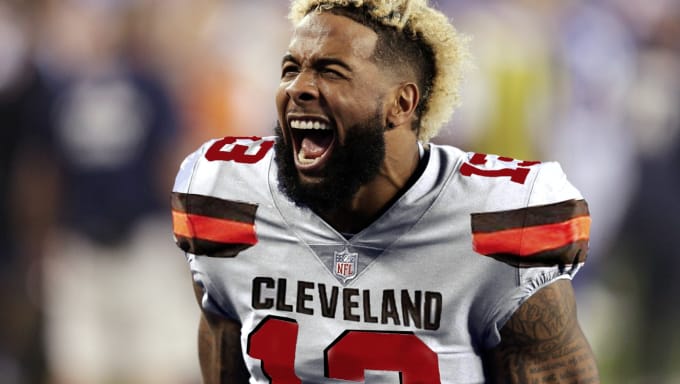 The Cleveland Browns are one of the most hyped teams in the whole NFL. They added one of the best wide receivers in the league in Odell Beckham Jr. Jarvis Landry is in his second season with the team along with Baker Mayfield. The defense is better than last season and they should rout the Titans.
9. Packers
The Green Bay Packers are coming into 2019 after a few disappointing seasons and looking to get back into the playoffs. A new coaching staff has come in and should rejuvenate this offense They have a tough matchup week 1 against the Chicago Bears in Chicago, we will learn a lot about this team from this game.
10. Steelers
The Pittsburgh Steelers are coming into 2019 with out Antonio Brown for the first time in a long time. They have pieces in place to be successful it is just a matter of if they succeed. They have looked good so far this offseason, they will have a tough matchup against the reigning Super Bowl champs in New England.
11. Texans
The Houston Texans are in a very win now mentality. They traded away Jadeveon Clowney and have traded for Carlos Hyde, after Lamar Miller tore his ACL. They also traded for one of the best young left tackles in the game in Laremy Tunsil and added speedster wide receiver Kenny Stills. The Texans should easily win the division and compete for a chance to go to the Super Bowl.
12. Vikings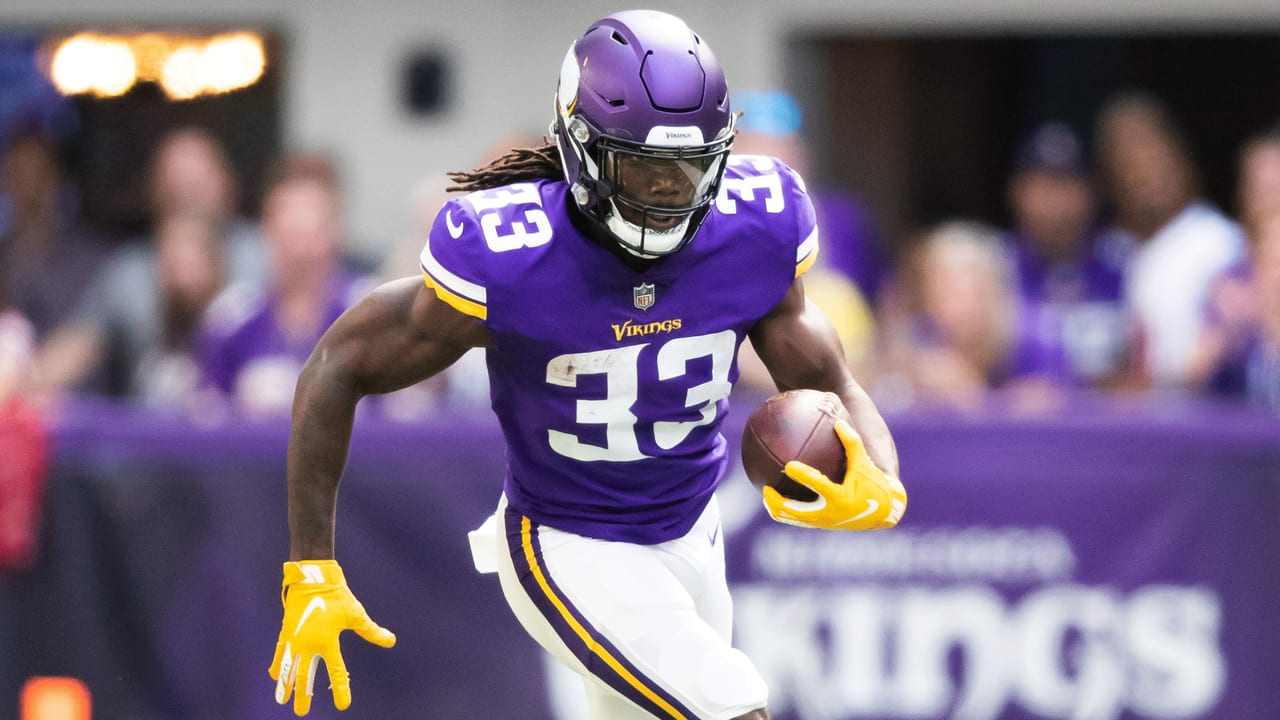 Dalvin Cook is back for the Vikings and that offense has had another offseason to build chemistry. This is a team that should compete for the division championship and could sneak into the playoffs. They have a great first test Sunday against the Falcons.
13. Bears
The Bears are coming into 2019 with a fire to prove they are for real and 2018 wasn't a fluke. With a change at defensive coordinator and an offense that continues to grow and build chemistry, they should be competitive in a tough division.
14. Seahawks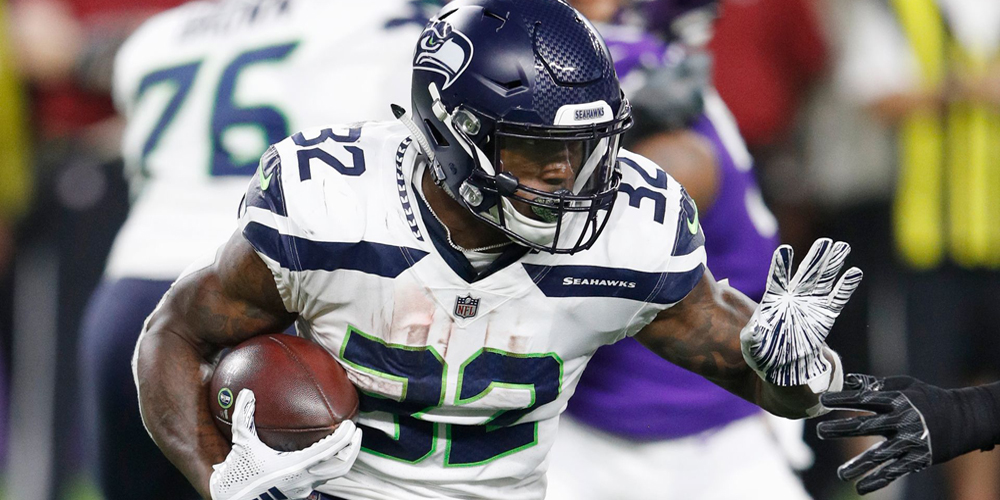 The Seahawks will finish second in the division and might make the playoffs. Chris Carson is going to be a beast this season, read why here. Russell Willson got a contract extension and they upgraded their defense. They should be a solid team in 2019.
15. Jaguars
The Jags are a sneaky team in 2019. They have upgraded their quarterback by signing Nick Foles and the team has looked much better so far through preseason. With Andrew Luck retiring the door has been opened for the Jags to get back into the playoffs. It will be a statement win if they can beat KC on Sunday.
16. Ravens
The Ravens are a team I need to see more of. I like a lot of their pieces but I need to see them play to instill that confidence. I want to see Lamar Jackson grow as a passer and I want to see the running back splits. They will easily take care of business against Miami on Sunday.
17. Panthers
The Panther fell apart in 2018. Now with a healthy roster they can compete for a Wild Card birth. Newton will have to be a leader on Sunday if they are to get past the Rams.
18. Cowboys
The Cowboys have finally signed superstar running back Ezekiel Elliot to a 6 year $90 million contract extension. They have arguably the easiest 3 game schedule to start the season. I expect Zeke to eat and eat a lot these first 3 weeks. This a team that will be on the rise in week 2 of my Power Rankings.
19. Colts
The Colts now do not have Andrew Luck and are in a tough matchup for week 1. My expectations for them have shot down and I don't see them making the playoffs this season.
20. Bills
The Bills will surprise some people this year. For the first time in a long time the AFC East could actually be somewhat competitive. If Josh Allen continues to progress as a passer we could see them challenge the Patriots for top dog of the division.
21. Jets
The Jets are my pick this year to be the team that shocks the most people. If there is a major surprise playoff team in 2019, it is the Jets. They added Le'Veon Bell and Sam Darnold has looked great this offseason. A win week 1 against the Bills at home would be a great sign for this team.
22. 49ers
The 49ers are a team that caught the injury bug in 2018, starting with their quarterback. A healthy team and key additions like Tevin Coleman could mean a surprise week 1 victory against the Buccaneers.
23. Titans
It is going to be a tough year in Tennessee. Their quarterback situation is a mess and they will probably finish last in the division and have a top 10 pick in the 2020 draft.
24. Buccaneers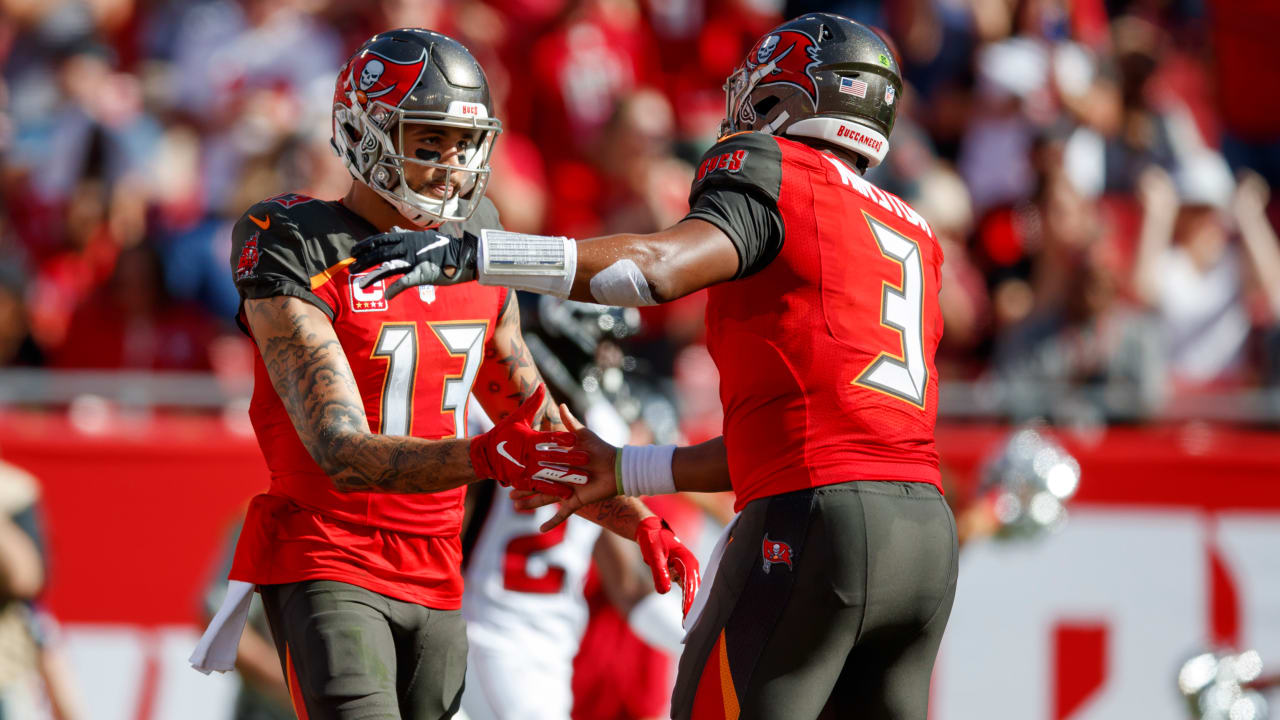 This Buccaneers team could really surpise some people in 2019 I think that Jameis Winston takes a massive step forward with Bruce Arians as the head coach, and earns himself a second contract with the team.
25. Broncos
The Denver Broncos are a team that is rebuilding but also trying to contend as the same time. They brought in veteran quarterback Joe Flacco from Baltimore, but also drafted Drew Lock in the 3rd round. They have not looked very good this offseason and should finish third in the division and a top 10 pick.
26. Lions
The Lions should finish 4th in their division and needs help almost everywhere. They have good pieces it just seems like it could be a coaching issue. Kerryon Johnson and Knny Golladay are two bright spots on the team that won't have many bright spots during the season. They should handle the Cards in week 1. Read more about Kerryon Johnson here.
27. Bengals
The Bengals are in for a long season. They have already had key losses on the offensive line and in preseason they have looked down right terrible. A.J. Green could be out till week 6 and by then the season could be lost.
28. Riaders
The Raiders are a team that will finish 4th in the division and create a headache doing it. Antonio Brown has been nothing but drama and this team just doesn't have enough pieces right now to win games.
29. Redkins
The Washington Redskins should have a top 5 pick in the 2020 draft. This is a team who drafted a quarterback in 2019 but is going with Case Keenum to start the season. They had 100 running backs and the wide receivers are not very good right now. Going to be a long season.
30. Cardinals
The cardinals are going to be either really good or really bad this year, I don't see much of a middle ground for them. The preseason has shown signs of troubling days for this team. Kyler Murray and the David Johnson should be a good duo and could beat the Lions at home on Sunday. Read more about Davis Johnson here.
31. Giants
The Giants are going to be bad, it is just a question of how bad. Daniel Jones has looked great this preseason and very easily could win the job from Eli Manning.
32. Dolphins
The Miami Dolphins are a team that could end up with the number one overall pick in the 2020 draft. They need to find out what they have in quarterback Josh Rosen, I imagine he gets the starting job by week 8.
NFL Power Rankings: Week 1

Tweet
Categories
Arizona Cardinals, Articles, Atlanta Falcons, Baltimore Ravens, Buffalo Bills, Carolina Panthers, Chicago Bears, Cincinnati Bengals, Cleveland Browns, Dallas Cowboys, Denver Broncos, Detroit Lions, Green Bay Packers, Houston Texans, Indianapolis Colts, Jacksonville Jaguars, Kansas City Chiefs, Las Vegas Raiders, Los Angeles Chargers, Los Angeles Rams, Miami Dolphins, Minnesota Vikings, New England Patriots, New Orleans Saints, New York Giants, New York Jets, NFL, Philadelphia Eagles, Pittsburgh Steelers, San Francisco 49ers, Seattle Seahawks, Tampa Bay Buccaneers, Tennessee Titans, Washington Football Team
Host/founder of the Time Skew podcast. I am dedicated to helping you get better at fantasy football and dominate your league!