2019 Fantasy Football 3 Must Starts for Week 2
2019 Fantasy Football 3 Must Starts for Week 2

Tweet
Week 2 started with a slow game on Thursday. Last week there were a ton of breakout performances, and there should be plenty of excitement this week as well. Here are some guys for you to keep your eye on.
Jamison Crowder – New York Jets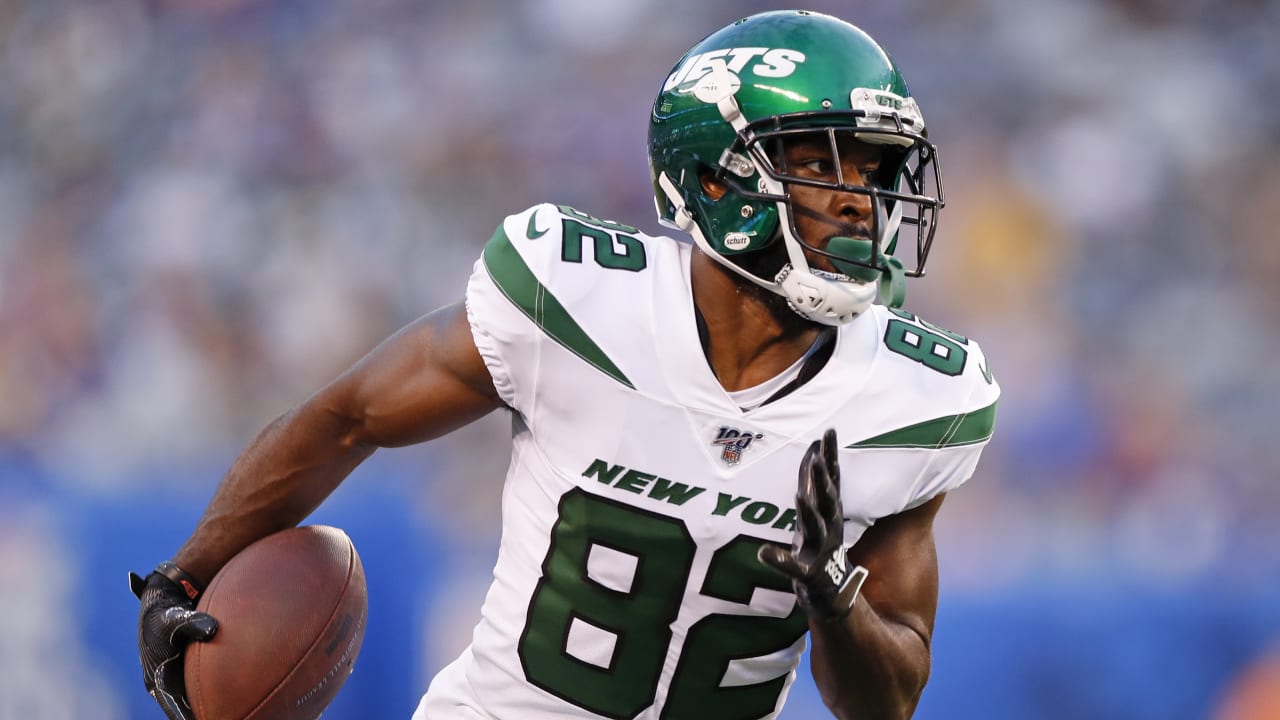 Crowder came out week 1 and proved why he belonged on the field. He grabbed 14 receptions on 17 targets for 99 yards, the longest of which was 19 yards. Crowder fits into head coach Adam Gase's game plan perfectly as he loves slot receivers, and Crowder has lined up in the slot an average of 24 times per game over the last 3 seasons. With quarterback Sam Darnold out this week with mono, read progressions will be very important to the Jet's success, and I expect to see him targeted often. Trevor Siemian will be taking the helm this week for the Jets. Although having a backup on the field is never ideal for a team. Siemian has proved that he can manage the game. When he was in Denver he produced 2 receivers with over 1,00 yards. Even though the situation is not optimal for Crowder this week, he has a capable QB that I think will be targeting him frequently. I think that Crowder is in a situation to have another big game, and hopefully find the endzone. Make sure you've got him in your lineup this week.
  Adrian Peterson – Washington Redskins
The Washington Redskins came out guns blazing last week against the Eagles and got a lead early. The Redskins looked much better than most expected in week 1. Unfortunately for the team Derrius Guice was injured during the game and was placed on IR after having surgery this week. This thinned down the Redskin's backfield and put Adrian Peterson back into the lime light. Peterson should be the lead back for the Redskins this week, given he will be sharing snaps with Chris Thompson being the 3rd down pass catching back, but he should still see the field plenty on Sunday. Having a back that can step on the field that is already top 10 in NFL history in rushing yards and rushing touchdowns is a luxury the Redskins should take full advantage of. The Redskins will be going up against a good Dallas defense this week, but with the Redskins performance against a good Philly defense last week I expect they will be able to matchup well. Case Keenum was able to throw for 380 yards and 3 Touchdowns last week. I think the passing offense will stay open this week which should open plenty of room for Peterson to run the ball. He is also going to get any goal line work for the team this week which really gives him some solid value this week.
Devin Singletary – Buffalo Bills
In his first NFL game Devin Singletary really raised some eyebrows. When he got the ball in his hands he looked explosive. He finished the game with 70 rushing yards on 4 attempts and another 28 yards through the air on 5 receptions for 98 total yards on 9 touches, He looked impressive in both phases of the game and looked more than capable of handling a larger workload. The Bills play the Giants this week which should give Singletary a lot of opportunity to showcase his abilities again. The Giants gave up almost 500 yards of offense last week against the Cowboys. The Bills line should be able to protect Josh Allen this week and give him time to find his play makers. After getting his feet wet last week I think the Bills will be able to take advantage of one of the worst defensive units in the NFL. I expect that Singletary will be used more this week on the ground and in the air. Mixing in with Gore I think that Singletary will have a huge breakout and I expect him to score his first touchdown this week. With the great opportunity ahead of him I think that he will take advantage. If you have him, start him!
2019 Fantasy Football 3 Must Starts for Week 2

Tweet