Fantasy Football 2019: Waiver Wire Week 3 Pick ups
Fantasy Football 2019: Waiver Wire Week 3 Pick ups

Tweet
Week 2 is now in the books and we are heading into week 3 of waivers with many questions. Everyone is in a different situation with their teams. Some may be 2-0 with their roster looking really good. Some may be 0-2 with many holes on their team. You could have lost some players over the weekend you need replacements for. I have my list of waivers here that could improve your team.

Waiver Group: They better be on your team (ownership above 50%)

WR: AZ Christian Kirk (80%)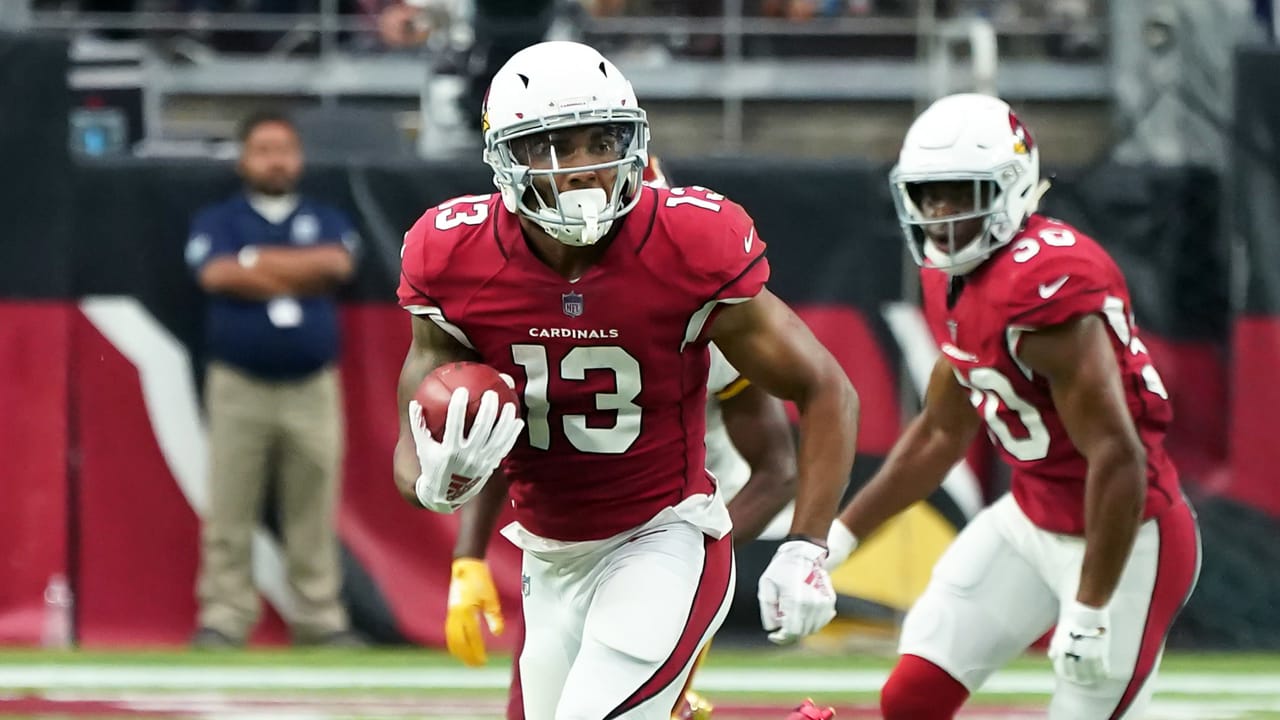 Christian Kirk needs to be on your fantasy teams. The air raid offense while in might not have converted into wins; it sure comes with plenty of opportunity for wide receivers. So far in two games, Kirk has received 20 targets in two games this season. He will continue to see opportunity will which convert to fantasy points.

WR: CIN John Ross (70%) & BAL Hollywood Brown (78%)
If anyone was worried about these individuals being week 1 wonders then that should be out the door. Hollywood Brown was more impressive with 8 catches for 88 yards for the day. John Ross awhile impressive, caught his bomb TD in garbage time but both players need to at least be on your rosters.

WR: BUF John Brown (65%)
John Brown continue to show his connection with his quarterback Josh Allen. Brown caught 7 passes for 77 yards, which is still good game after his blow up last week. The main point is consistency and Brown has been able to show that so far. He has been the top target each of the first two weeks.

TE: CAR Greg Olsen (60%)
If you are without a tight-end then see if Greg Olsen is still out there. His connection with Newton is still strong and worthy enough to be your fake TE 1 each week. Especially those who lost Hunter Henry, Olsen is a good short term replacement. In two games Olsen has been able to put up 10 receptions for 146 yards.

Waiver Group: guys you could pick up (ownership under 50%)
QB
PIT Mason Rudolph (0%)
Unfortunately Big Ben is lost for the season. It's not all bad if you had Big Ben, as Mason Rudolph looked well in action on Sunday. He had 112 yards for 2 touchdowns against an above average defense. His one lone INT was the fault of one of his receivers. Honestly he looked better than Big Ben has in these two games. There are weapons around his to keep him a solid QB streamer for the season. He has favorable matchups coming up so you can roll him out.

BUF Josh Allen(35%)
Josh Allen after a terrible week one first half against the Jets has turned things around. In two full games he is a top 12 quarterback after a strong week against a bad Giants' defense. He seems to have improved has a passer with the help of a veteran presence in his receiver cores. Now he gets another great matchup against the Bengals and he should be starting this week.

Other Group of QBs: NO Teddy Bridgewater (0%) SF Jimmy Garoppolo (35%)
Teddy in the Saints offense will be a solid streamer but wasn't impressed with his performance is a concern. Jimmy Garoppplo has a couple of tough matchups but seems to be getting a grip of this offense power.
RB
SF Raheem Mostert (13%)
If you are in need of a running back right now then Mostert is the guy for you. So far in two games Mostert has led the team in targets, yards and snaps in a run friendly offense. He needs to be rostered in your leagues until Coleman comes back and with the backups having such success, they may let Coleman rest longer. He has a decent couple of matchups coming up, get him awhile you can.

PIT Jaylen Samuels (30%)
This is mostly for James Conner owners and those wanting to go on a limb. Conner has an injury scary over the weekend, but reports are that he is going to be fine. There is still concern about the knee moving forward. Everyone should get ahead of the game and pick him up now. Samuel was very productive in Connors absent last year due to the dynamic he can bring to the offense in the passing game. 

HOU Carlos Hyde(43%)
It's not pretty but stable. Hyde seems to have control of the majority of touch in the backfield. Hyde has out carried Johnson in back to back games and averaged 88 yards rushing. He is worth a pickup for depth for your roster and should continue you win the carry game. It's not often a solid Rb is just sitting there on waivers.

Other Group of RBs: WAS Chris Thompson (48%) BUF Frank Gore (14%) KC Darwin Thompson (17%) & Justice Hill (17%)
Chris Thompson is a solid PPR running back for you as he has average 5 rec. for 50 yards in two games. Gore is a solid play this week against a weak bengals defense. Darwin Thompson & Justice Hill both are good early pickups now. KC's current RBs are banged up and tough competition are coming up for the Ravens.

WR
KC DeMarcus Robinson (1%)
Kansas City seems to let a different receiver go off every week. Robinson was the benefit this week. His snap count jumped up to 91% which was second among receivers. You want to grab players in strong passing offenses. The running backs on the team are banged up so they may be throwing the ball even more and Robinson should benefit still. Plus they have a shoot-out matchup against Ravens so all hands on deck for this one. He shouldn't be your top pick up but he is up there. 
SF Deebo Samuel (13%)
Samuel is my main pick up of the week. He is starting to come into his own and is standing above the core of receivers. He found a nice connection with his quarterback. So far this season he has 8 receptions for 108 yards and one touchdown. Not eye popping stats but he should continue to produce and could be a strong W2 moving forward. 
JAX D.J. Chark (18%)
D.J. Chark is quickly enjoying a breakout season. After an insane week one performance, Chark came back for another impressive game going for 56 yards and a touchdown. Jag's rookie quarterback Gardner Minshew seems to have his favorite target in Clark. He is currently ranked 5th in fantasy points for a receiver and needs to be rostered on every team. 
Other Group of Wrs : Jag's Chris Conley (15%), MIA Preston Williams (2 %), KC Mecole Hardman(35%), WAS Terry McLaurin (44%)

Like his teammates Conley is having a fine season and his worthy of being rostered. Williams is very Lone bright spot of the team. Expect some improvement with this offense and Williams should benefit. Hardman is a also must add to your bench as he is part of this high flying offense. McLaurin continues to put up numbers and even with a tough match upcoming. He needs to be rostered.

TE
Will Dissly (2%)
Will Dissly came alive in week 2 with 5 catches for 50 yards and two touchdowns.  Russell Wilson has a connection with Dissly but don't expect a great game like this next week. He will be part of this offense moving forward and will see targets. One positive note is that he did receive two redzone targets that he caught for two touchdowns. Always want someone attached to touchdowns. He is a good replacement for those Hunter Henry owners. 
Other Group of TE DAL Jason Witten (15%), SF Vernon Davis (18 %)
Witten has a great match up against the Dolphins and has scored in back-to back games. Davis is always a solid option with Reed injury concerns.
Fantasy Football 2019: Waiver Wire Week 3 Pick ups

Tweet