Fantasy Football 2019: Waiver Wire Week 5 Pick up's
Fantasy Football 2019: Waiver Wire Week 5 Pick up's

Tweet
A quarter of the season is over with now and you should have an idea of what your team is gonna do. If you are looking to make a different or get quality bench spots well, this isn't that week. This weeks waivers aren't nothing to be excited about but they could help you win a few games so that's all that really counts for.
Waiver Group: May be available to you (ownership above 50%)
RB: HOU Carlos Hyde (64%), BUF Frank Gore: (53%) & WAS Chris Thompson (65%)-  I basically grouped these guys together.  They all are bench guys who won't start much but during bye weeks they can be helpful.  Hyde and Gore are better value for you in standard leagues since they do most of their damage on the ground and basically still led the carries in the backfield.  Thompson is your ppr guy who can get you 10 points here and there. Solid floor but low ceiling players. 
QB: TB Jameis Winston (52%) – He was a big droppable players after week 2 but now with back to back 25 point games, he is becoming startable now. He really showed his worth when he threw 4 touchdowns on the Rams defense. In 4 weeks he is QB 8 and actually sits on top of the division. Proceed with caution because he could have his turnovers in him still but it just seemed like he needed time to get comfortable in Arian's system. I think that time is now so go get him if you need a quarterback. 
WR: NYG Golden Tate (50%) – Golden Tate is finally coming back off suspension. He is coming back to an offense that could really use a veteran on the field. Daniel Jones has played well considering the hate he got during the offseason. He seems to have a good connection with slot wide receiver Sterling Shepard, so Tate could see similar success as they will probably run multiple slot plays. I think he could be a solid wide receiver 3 or flex option most weeks so if you still available, go get yourself a good player.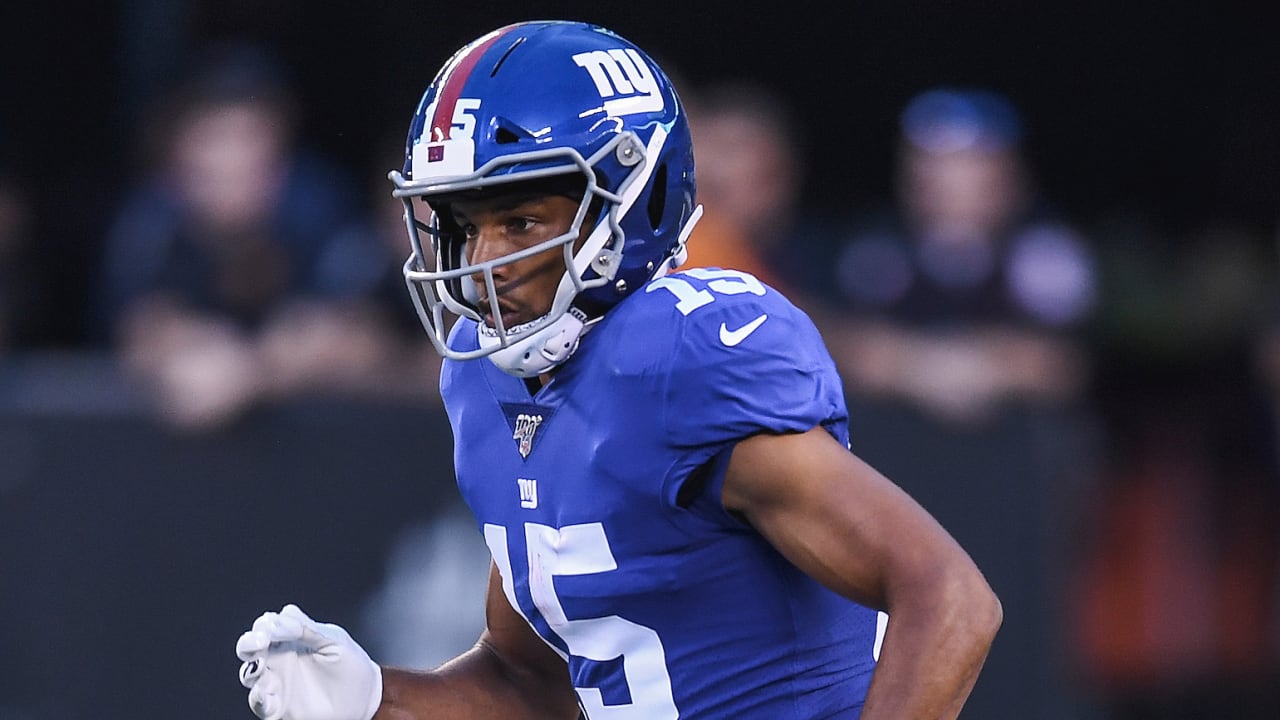 Waiver Group: Should be available to you (ownership under 50%)
QB
IND Jacob Brissett  (34%) – The Colts are Brissett's team now! He currently ranks 10th in fantasy for quarterbacks and has had three straight 20 point games now. Now he gets to play the high power Chiefs team who will force the Colts to keep up with them. Brissett seems to not need a star player to produce as TY Hilton was out last week and he was still able to throw for 3 touchdowns. If you play the streaming game or your starter has a bad matchup, then I'd roll out Brissett.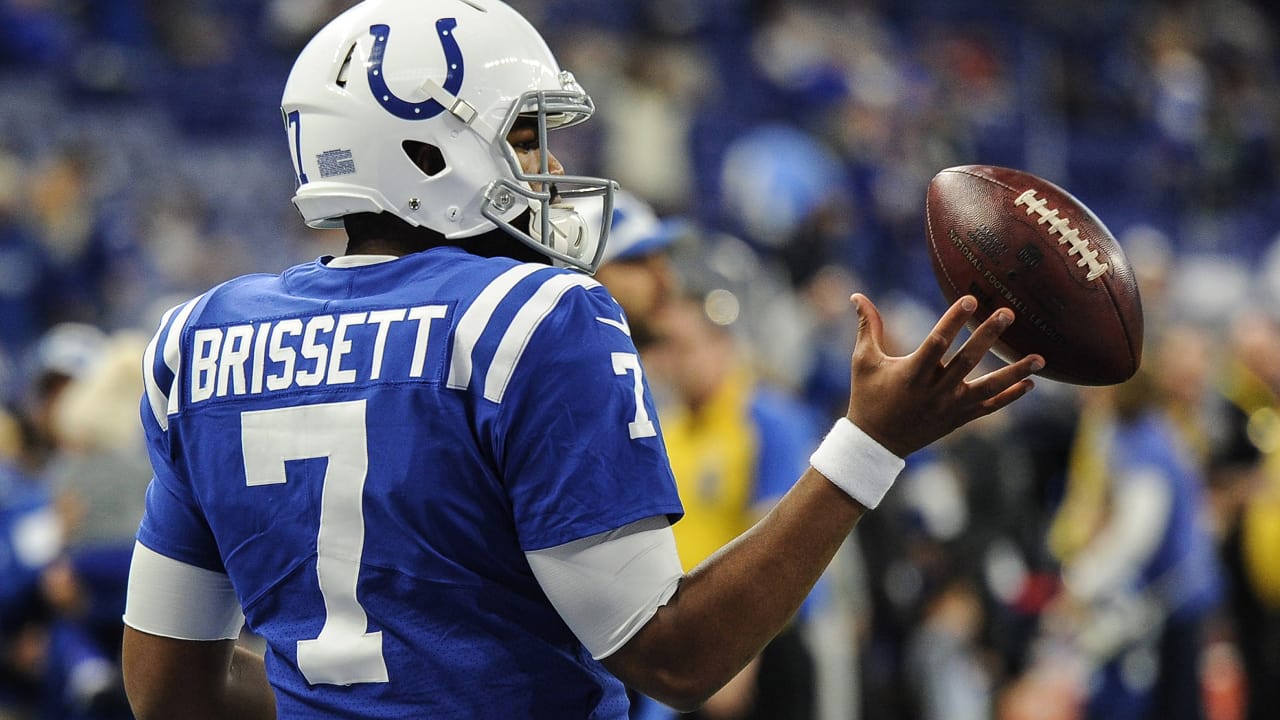 Other Group of QBs: CIN Andy Dalton (25%) NO Teddy Bridgewater (7%), CHI Chase Daniels (0%)
Dalton isn't the sexy pick but he does play the Cardinals who give up an average of 24 fantasy points a game. Chase Daniels played well enough to have value against an average Raiders defense. Teddy Bridgewater hasn't had a wow game yet, so perhaps it comes against a Bucs defense that just gave us 500 passing yards. 
RB
TB Ronald Jones (42%) – Ronald Jones is the best of the unwanted running backs. Everyone could use a RB still as they are a dime a dozen. Jones for the first time in his career had out snapped Peyton Barber in a game. So this could be a sign for things to come and possible take over the carries. I think him better in positive matchups but if you need RB depth then pick him up now.
SF Raheem Mostert (31%) – Tevin Coleman could be out one more week or more still, so Mostert is a great pick up if you need to fill a bye week. The 49ers are having great success running the back this year. With a 5.9 YPC, I expect his success to continue and he hasn't scored a rushing touchdown this season so this could be the week he gets in. The 49ers play Cleveland on Monday night so look for the team to make a statement on the run game. 
Other Group of RBs: PIT Jaylen Samuels (25%) SF Jeff Wilson (14%) & MIN Alex Mattison ( 20 %) ATL Ito Smith (11%) Darrel Williams KC
After putting up 19 fantasy points on Monday, perhaps the Steelers have a game plan to use both backs more. Jeff Wilson had 14 red-zone carries so he has opportunity. Alexander Mattison might be a good stash but also plays a Giants defense who could run a lot of Sunday. Ito Smith could get you a few points if Freeman continue to play poor, he could see an increase. Williams has produce in back to back weeks worth a bench spot.
WR
ATL Mohamed Sanu (31%) –  Sanu has been enjoying quite a successful season as in 3 of 4 games this year, he has at least 50 receiving yards and 5 receptions. It seems like teams are focusing on Ridley and leaving Sanu to produce. The Falcons defensive woes are returning from 2018 so expect the offense to be forced to throw the ball a ton. Sanu provides a solid flex option every week as he one of the most consistent fantasy players right now. 
PIT Diontae Johnson (6%) – Diontae Johnson is the opposite of Sanu's safe production. Johnson so far in two games has 9 receptions for 129 yards and 2 touchdowns since he was announced the starter. He clearly has the number 2 position on lock down and also producing better than Juju. Rudolph clearly has a connection with him as he had received the most targets over the last two weeks. Grab him now while you can because he could be someone who becomes a league winner. 
Other Group of Wr's: BUF Cole Beasley (17%), MIA Preston Williams (7%), GB Geronimo Allison (25%), HOU Keke Coutee (18%), Colts WR's (Pasal, Cain & Rogers (0%), CLE Antonio Callaway (1%), TEN WR's ( Brown & Davis), SF Deebo Samuels & Dante Pettis
Beasley has at least 10 fantasy points in three straight games. Preston Williams breakout game will come. Allison a big dropped player, but now has value with Davante Adam banged up. Colts play the Chiefs so all these receivers has value. In order Pasal, Rogers, Cain. Antonio Callaway coming off suspense and Landry was injured on Sunday. AJ Brown and Corey Davis aren't worth spots until you can see consistency from them but they could produce in the right match ups. Samuels and Pettis worth bench spots to see how their produce continues this season.
TE
GB Jimmy Graham (35%) – Graham could be a good pick up for those who lost Hockenson due to injury and a bye week. Graham had a good game last Thursday after Rodgers said he needed to get him more involved. He surely did but the part I want to mention is once Adams went down with his injury during that drive, Graham received 5 straight targets. With Adam possible out on Sunday, Graham could benefit with opportunity coming his way. 
Other Group of TE:  Buf Dawson Knox (8%), NE Ben Watson (3%)
Knox has 60 in back to back games and Austin Hooper just torch up the Titans defense. Watson coming off suspense too perhaps he gets some value in this offense.
Deeper League Waiver Consideration
TE: Dawson Knox & Ben Watson
Wrs: Zach Pasal, Chester Rogers & Deon Cain
Wrs: Antonio Callaway
RBs: Jaylen Samuel
RB: Nyheim Hines
RB: CJ Prosise
RB: Jeff Wilson
WR: Auden Tate
WR:Willie Snead
Many I mentioned above. In deeper leagues, look towards handcuffs as an injury could happen at any time. Listen to the TimeSkew Podcast for even more players! 

Fantasy Football 2019: Waiver Wire Week 5 Pick up's

Tweet