Fantasy Football 2019: Waiver Wire Week 6 Pick up's
Fantasy Football 2019: Waiver Wire Week 6 Pick up's

Tweet
Another week in the books and for once we didn't have any major injuries which is good. The downside is that we don't have many waiver picks to talk about. Anyone in my 50% and above area should definitely be on your team. Those below 50%, I'm not sold on using your first waiver pick or spending too much on FABB to obtain these players. I'm going to try to say if you should waste your waiver spot or FABB budget on these guys too. 
BYE: Bills, Bears, Colts, and Raiders

Waiver Group: May be available to you (ownership above 50%) 
QB: If any of these QBs are available in your leagues then they are all must pick up, if you have space to hold two QBs on your teams. I wouldn't spend much FABB (2-3 dollars) or use my waiver priority for them(save that for Rbs or Wrs).
TB Jameis Winton(75%) , LAR Jard Goff (89%) or ARI Kyle Murray(87%)
RB:  Both Washington players need to be picked up this week due to their games against the Dolphins, who just give up fantasy points. Also the new coaches scheme is made for running backs. Jones is a worth having on a team if you have the room. You know never who had the hot hand. (WAS RBS: $4, top waiver if desperate) (Jones: $2)
WAS: Adrian Peterson (50%) WAS Chris Thompson (63%) Ronald Jones (63%)
WR: DEN Courtland Sutton (76%), JAX D.J. Chark (74%), HOU Will Fuller (78%), DAL Michael Gallup (68%)
All need to be on your fantasy team, they will all produce moving forward. Using your FABB at $10 to $15 dollars for anyone of these players are fair and using your top waiver pick up too. All have favorable match ups moving forward and in 5 weeks now, show they can help you win games.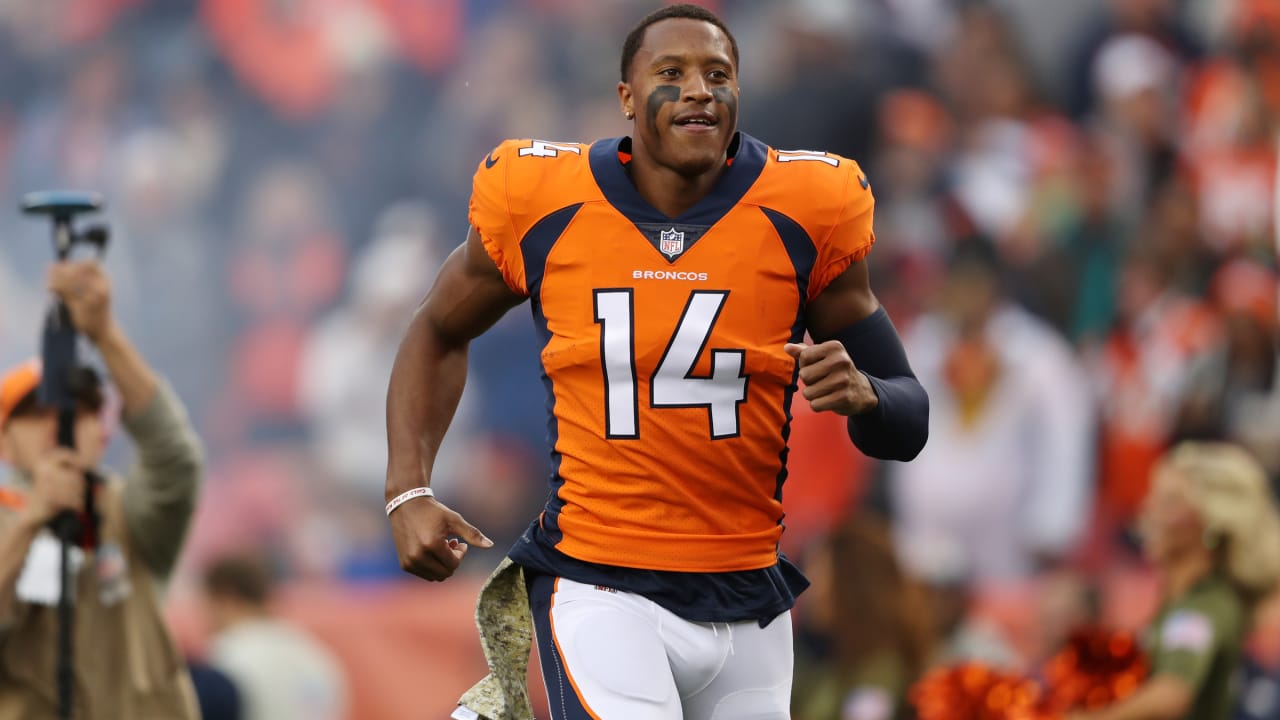 TE: Jimmy Graham (62%)
If you are in need of a Tight End he does provide bye week value. (FABB $4)
Waiver Group: Should be available to you (ownership under 50%)
Quarterbacks
MIN: Kirk Cousins (34%) – The Vikings have been in a full out running team so far this season.  Last week against a bad Giant's defense, Cousins came alive and scored over 20 fantasy points on the week. I don't think this is a sign for things to come because they do have one of the best running games in the league. Cousins is a great bye week fill as they go up against a beat down injured Eagle's secondary who have allowed an average of 330 yards per game.  I expect Cousins to be used heavily on Sunday and help win your game.  (only FABB $1)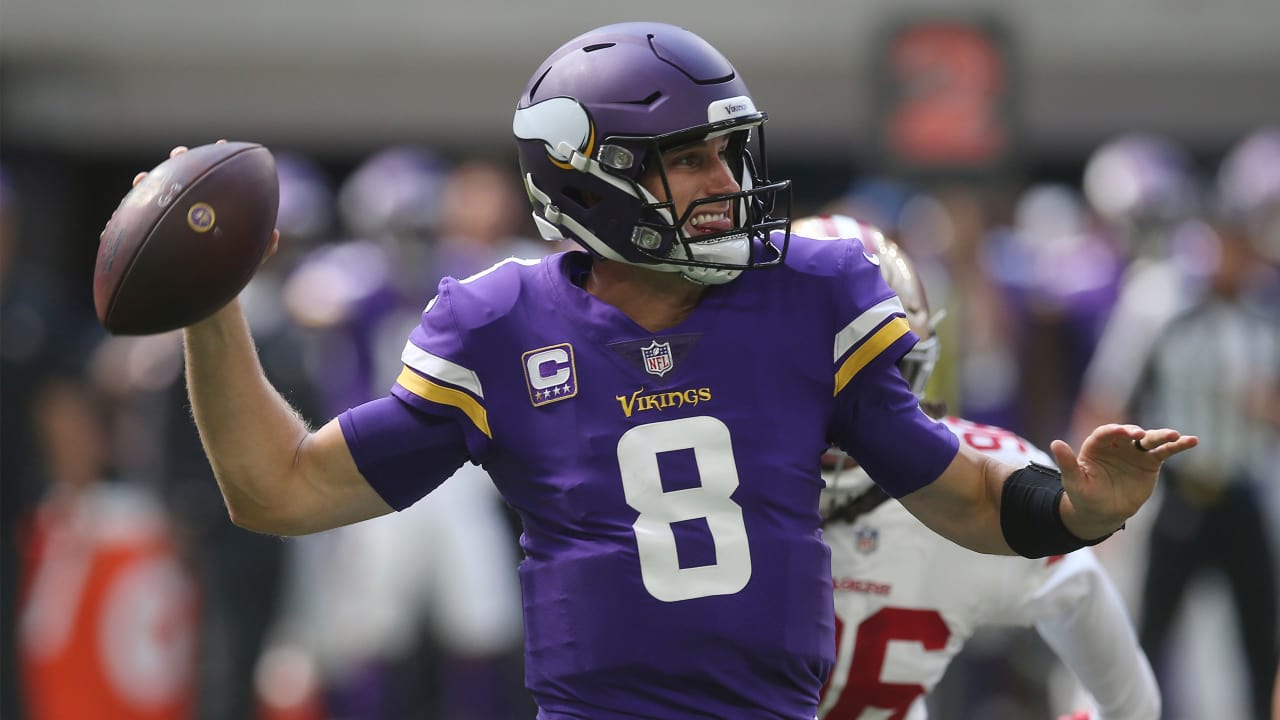 JAX: Gardner Minshew (20%) – Minshew mania is a thing and he has started to produce in fantasy and he needs to be picked up if you have a struggling QB or a bye week replacement. He is complete 60 % of his passes as of now and continue to improve in the air. He threw 374 yards against a decent panthers defense. The one weakness is that he has fumbled 7 times this season and lost 4 of them. He is a scrappy QB and averages at least 16 in each game this season. (only FABB $3) 
Other Group of QBs: Kyle Allen ( 9%), Josh Rosen(1%), Colt McCoy ( 1%)
Allen has played up and down in his three starts. Look for him to pick things back up with as they have allowed over 800 passing over two weeks. Rosen & McCoy or possible Keenum play each other this week. Expect a high scoring game against two of the worst teams in the game right now.
Running Backs
NYG: Jonathan Hilliman (0%) – The so call biggest pick up since everyone needs running back now a days. Hilliman came in the game last week to take over for Wayne Gallaman who went out with a concussion and is out for Thursday's game. Also Saquon Barkley has also been ruled too so Hilliman is the next man up. He played poor against a strong Vikings defense but he goes up against a Patriots defense who in 4 of 5 games only allowed an average of 33 yards rushing. Things don't look so great for him but a starting running back is hard to find. If you are in deep need for a running back go pick him up but don't go nuts trying to get him with Barkley likely to come back in week 7. (Only FABB $5)
ATL: Ito Smith (12%) – Hopefully the team give him an opportunity as they still have faith in Devonta Freeman to get the job done but Smith has been productive him time. Smith has been receiving more opportunity has of late and out targeted Freeman in week 5. He also has increased his snap count over the last week 2 too so this could be a sign for things to come.  Also also leads the team in red zone opportunity too so he has touchdown upside. Im not going nuts to get him but he is a great flex play this week and a stash to see if his role increases. (only FABB $2)
Other Group of RBs: Alexander Mattison ( 19%), Trey Edmunds (0%), Tony Pollard (21%), Ryquell Armstead (2%)
Basically the worst week for RBs pickups but at this point of the season, its best to either handcuff your players or take a risk and stash these high profile back ups. All $3 or less
Wide Receivers
ATL: Mohamed Sanu (42%) – Sanu continues to have himself a solid season as he ranked inside the top 40 along side all the weapons in Atlanta. He could have another great week going up against the Cardinals bottom 3 passing defense. One great stat is that he leads each week snap counts so he is the guy who stays on the field in most situations. He worth of a bench spot and a great bye week filler for you team. (only FABB $5)
PIT: Diontae Johnson (27%) – Since starting Johnson has continued to improve as a receiving and clearly has the WRs 2 role locked down. He has been leading the team is targets over the last two weeks and has scored touchdowns in 2 of 3 games as a starter. Granted the Steelers are on their third string QB but after watching him play, i think Hodges can keep these Steelers somewhat relevant in fantasy. With recent new with Jaylen Samuel and James Washington now out for an extended period of time, look for them to throw his way often. (Only FABB $4)

Other Group of Wrs : ATL Anthony Miller (15%), Byron Pringle (1%), Darius Slayton (1%), Devante Parker (8%), Preston Williams (6%), Auden Tate ( 17%)
Miller received 7 targets on sunday and had over 10 ppr points. He has a bye but could get more involved. Pringle led the team last week. Hill may be back this week but if not worth a spot in an Mahomes offense. Slayton scored his first TD of the season and with Sherpard out, he could see opportunity. Parker & Williams both off a bye week plays washington, who gives up a ton in the air. Tate saved his week but still will receive opportunity with AJ Green out. All $3 or less 
Tight Ends
LAR Gerald Everett (5%) – Everyone who has have the top 6 TEs, more than likely needs a TE. Especially for those during bye weeks or if you have failed with Delanie Walker or Jared Cook. After his 7 receptions for 136 yards, my eyers are opening to the fact he could produce more consistently. This is a big week for him to see if this consistence can continue. With Cooks injury not yet stated and the Rams going up against the number one run defense in week 6, its possible to Everett to be a big part of this offense. (only FABB $5)
LAC Hunter Henry (43%) – Henry should be back soon as he went out almost a month ago and his injury timeline stated 4 to 6 weeks so this may be the time to get yourself a TE 1 rest of season now before he gets back. (Only FABB $8)
Other Group of TE: Dawson Knox (12%), Chris Herndon (18%)
Herndon coming off suspense but with the lack of talent at QB right now, his upside is limited. Knox going into a bye week should receive the opportunity to get more involved next week. All $ 2 or less
Deeper League Waiver Consideration
Wendall Smallwood ( 0%)
Duke William (0%)
Willie Snead (2%)
Many I mentioned above. In deeper leagues, look towards handcuffs as an injury could happen at any time. Listen to the TimeSkew Podcast for even more players!

Fantasy Football 2019: Waiver Wire Week 6 Pick up's

Tweet