Why the Kansas City Chiefs Should Sign Chris Harris Jr
This off-season there has been many rumblings about the star Broncos cornerback Chris Harris Jr. leaving the Broncos in free agency. A team that has stood out in the pursuit of Chris Harris is the Kansas City Chiefs. Star Chiefs safety Tyrann Mathieu has been a heavy recruiter for Harris.
This is an acquisition that the Kansas City Chiefs could make a possibility. The Chiefs have so many tough decisions this free agency and do not have a lot of cap space to make things work.
The Chiefs have $13,674,494 in cap space this offseason. They have a ton of free agents they have to figure out contracts for or decide to let them go. Two big names are Bashaud Breeland and Kendall Fuller who both are cornerbacks. Both will be demanding more money than Harris.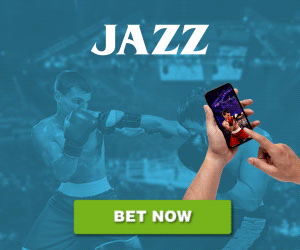 Some estimations have Breeland getting a $13.126 million per season/ $22.404 million guaranteed contract and Fuller getting a $10.194 million per season/ $16.877 million guaranteed contract. Both of which would be too expensive for the Chiefs.
A 30-year old Harris is no longer the elite player he once was. The four-time Pro Bowl player recorded the fewest interceptions (1) he has since his rookie season and tied a career low for passes defended (6). However, this does not mean he cannot have value for the Chiefs.
Let's take a look at how the Chiefs defense performed in 2019.
Based off last seasons numbers I think adding Harris would be a good fit for this defense. Harris does not have to be the star cornerback he was years ago. The Chiefs would need him to be a solid player that is not eating much cap.
Let's take a look at Harris's stats.
When you compare both the Chiefs defense that will be under contract for 2020 and Harris I think this is a great fit. The combination of a solid defensive line that can get to the quarterback and two really solid safety', plus Harris would allow for him to thrive. Harris has never been someone who has a ton of interceptions but he is someone who can at this stage in his career slow down offenses and make quarterbacks take an extra second before throwing to the guy he is covering. That extra second could mean a sack for the line or a bad throw by the opposing quarterback.
Harris also brings an edge and veteran leadership to this team I think would be good to have in order to make a run at another Super Bowl. This is someone who would not sign to be around on the team for 5 years and be a frachise guy.
Harris would be a bridge type player who would allow the defense to play at a higher level while the Chiefs develop their next young star cornerback over the next one to two years.
Who else wants Harris?
The Chiefs are a team that has expressed some interest but their will be other teams who try to sign Chris Harris Jr. One team it looks like will not land Harris is the Denver Broncos.
So, who are the other teams interested in Harris?
According to ProFootballTalk Harris is the top ranked free agent cornerback and some other teams who have expressed interest in signing the cornerback are the Cowboys, Raiders, Texans, Jets and Lions, Troy Renck of Denver7 reports.
Can the Chiefs sign Harris?
The answer here is yes the Chiefs can sign Harris, but will it happen is the real question. I think it will come down to, does Harris want to play for the Chiefs and try to win another Super Bowl. Out of those other teams who have expressed interest in Harris I think the Chiefs have the highest probability of reaching the Super Bowl and possibly winning it. This is something I think will way heavily in Harris's decision this offseason. He could make a lot of money with the teams listed above but his chances of winning are highest with the Chiefs.
For more Time Skew Content Visit us on Youtube, Follow us on twitter, and listen to the Time Skew Podcast on Apple Podcasts.
Why the Kansas City Chiefs Should Sign Chris Harris Jr

Tweet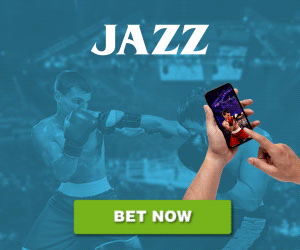 Read More:
Host/founder of the Time Skew podcast. I am dedicated to helping you get better at fantasy football and dominate your league!