Falcons Offseason Recap And Draft Preview
Falcons fans have been in the rough the past couple seasons. Atlanta missed the playoffs two years in a row after barely losing in the divisional round to the eventual Super Bowl champions, the Philadelphia Eagles, in 2018. However, Atlanta finally gave the fans what they wanted. An eventful off-season and tons of draft possibilities. There are new faces on both sides of the ball and it appears the Falcons are going to be making moves come draft week. So, here's a quick recap of the Falcons offseason. As well as what's in store at the draft.
Who Atlanta Let Walk
Before the start of the Falcons offseason madness, a few players were let go in order to save Atlanta money.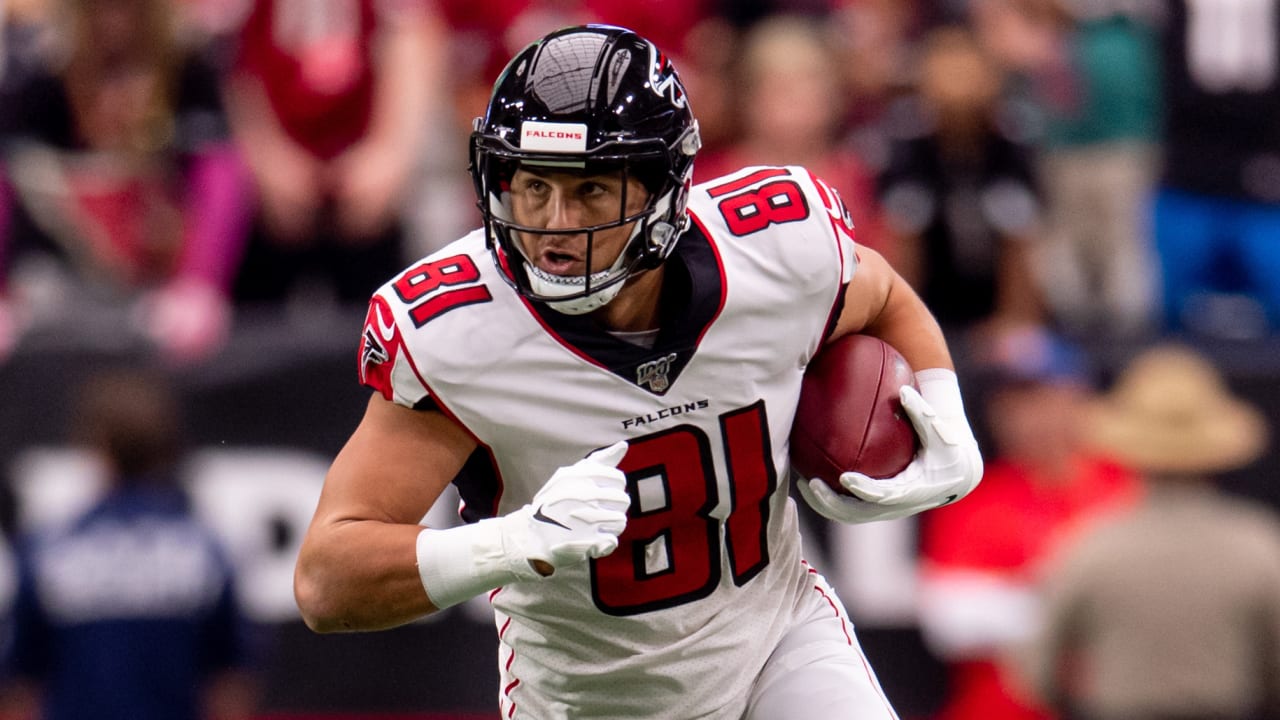 Contract Expirations
This one made the least sense for Atlanta even with their poor cap room. Hooper said he was ready to "sign for far less" than he got on the open market. However, Atlanta decided paying Hooper wasn't worth it. He ultimately signed a 4-year, $44 million deal with the Cleveland Browns.
Beasley simply didn't pan out as Atlanta had hoped. After his third straight "meh" season, the Falcons chose not to resign him. He signed a 1-year, $12 million deal with the Tennessee Titans.
A huge surprise for the Falcons as a fourth round pick, Campbell had a very solid career in Atlanta. However, he simply wanted too much money. Campbell signed a 1-year, $8.5 million deal with the Arizona Cardinals
Cuts
This move was surprising, but also neccessary. Despite Trufant being the Falcons' top corner for many years, he was cut in order to save just over $10 million in cap. The Falcons will receive that boost on June 2nd. He signed a 2-year, $20 million deal with the Detroit Lions. This move left the Falcons with a glaring hole in the secondary.
Freeman was a fan favorite in Atlanta after a few electrifying years. Freeman was great in both the run game and the passing attack, even being the Falcons 2nd best receiver in 2015. This earned him a lot of money, but after an injury plagued 2018, and terrible 2019 season, the Falcons decided it was time to move on. They saved over $3 million with this move. Freeman is still a free agent.
Sambrailo was nothing special, but he was being payed a lot. He quickly lost the starting job to McGary and Atlanta felt that they no longer needed to pay him. This move saved Atlanta $3.7 million in cap. Sambrailo signed a 1-year, $1.6 million deal with the Tennessee Titans.
In his only year in Atlanta, Stocker was unproductive in the pass attack. However, more importantly, he was a key blocker in the run game and provided solid depth. The Falcons saved about $2.6 million with this move. Stocker is still a free agent.
Trading for Hayden Hurst
The first move made by the Falcons in the offseason was quite the surprise. After losing Hooper, the Falcons used the 2nd round pick they acquired in the Mohamed Sanu trade from the Patriots, along with their 5th round pick, to acquire Hayden Hurst from Baltimore. Hurst, who was picked just before Calvin Ridley in 2018, was quickly buried in Baltimore. The Ravens found more use in Tight Ends Mark Andrews and Nick Boyle. This was a bit of a high risk, high reward move for the Falcons. Giving up a high pick for an unproven talent isn't exactly what fans wanted, but there's hope.
Hurst was the first TE off the board for a reason and his numbers in college tell you why. He had 100 receptions for over 1200 yards and 3 touchdowns in two years as a starter. He has huge potential, especially as a player that can move around. Not being able to make his name known in Baltimore is tough, but Andrews, who was also selected in 2018, was more NFL-ready. Boyle on the other hand, had a bounce back season in 2018 and continued that success in 2019. Hurst was in a bad situation, so he may thrive in Atlanta where he is currently the only viable option at TE.
Grade: B-
From The Rams To The Falcons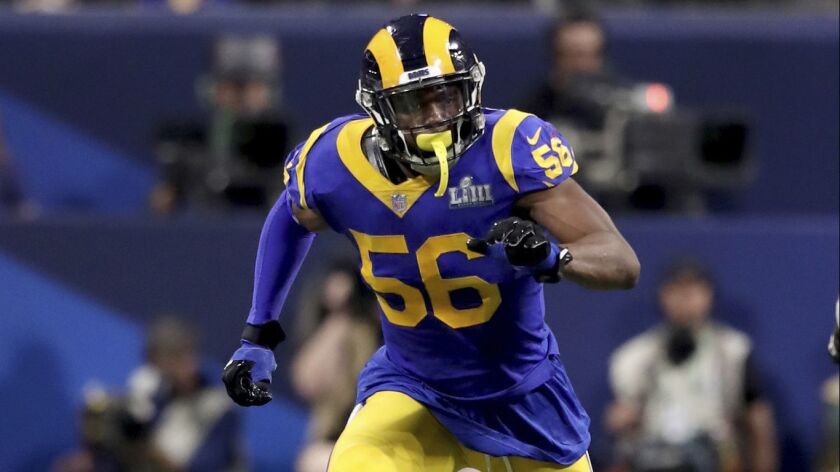 The Falcons offseason ramped up with the huge signings of a couple Rams superstars
Fowler was the 3rd overall pick to the Jacksonville Jaguars in the 2015 draft. Which was the same draft class Vic Beasley was taken 8th overall in. Dan Quinn helped recruit Fowler to Florida during his tenure there, before he went on to win a Super Bowl as Seattle's defensive coordinator. Fowler, who didn't start a single game for the Jags, unsurprisingly had an unproductive tenure. He got traded to the Rams who gave him the opportunity he needed. Last season, he racked up 11.5 sacks playing alongside Aaron Donald as a starter.
Unsurprisingly, Fowler wanted to play for Atlanta to reunite with Dan Quinn. Plus, he will be an uncontested day one starter, which surely helped attract him to Atlanta. The signing of Fowler helps one of the Falcons biggest issues to date, a great edge rusher. This eliminates a draft need and helps turn the Falcons defense into something more ferocious.
The Falcons signed him to a 3-year, $45 million deal with $23 million guaranteed.
Grade: A+
When it was revealed Todd Gurley had arthritis in his knee, the NFL world was shocked and saddened. At only 25 years old, this puts a cap on how long Gurley can play for. At least, according to the Rams. Despite this, Gurley still had a great season. He recorded 857 yards and 12 touchdowns on only 223 rushes.
The Rams cut Gurley shortly after free agency opened up. Atlanta wasted no time getting him on board. While fans question his durability, both the Falcons and Gurley himself feel he can replicate his All-Pro seasons. Neither expect his knee to be an issue going forward.
The Falcons signed Gurley to a 1-year, $6 million deal.
Grade: B+
Can Treadwell Rebound In Atlanta?
The trend of surprising moves in the Falcons offseason didn't stop after Gurley. Atlanta picked up former Vikings first round pick, Wide Receiver Laquon Treadwell. This is quite the interesting move considering Treadwell's potential and how he'll fit on the Falcons. Playing with Julio Jones and Calvin Ridley will certainly help get Treadwell into the thick of things, but he may have competition. The Falcons used Russell Gage a lot last year after Mohamed Sanu was dealt and he did a great job. Atlanta most likely feels that Gage should prove he is a starter, rather than hand him the job. Treadwell is young, but still has a lot of experience. If he wins the starting job, he'll prove that he isn't done yet, and could make the Falcons offense more explosive than it already is.
It's also surprising they signed him considering the stacked WR class in the draft. The Falcons could've certainly found huge value in any round and save money. However, it's most likely that Treadwell's blend of potential and experience made him more suitable. If the Falcons do draft a WR, there will be lots of competition, which will bring the best out of all three possible starters. In turn, that will give Atlanta the best chance at getting their perfect WR3.
The Falcons signed Treadwell to a 1-year, $910,000 deal.
Grade: C+
Draft Preview
With the Falcons offseason covered, it's time to take a look at the rapidly approaching NFL Draft. This preview will cover the rumors surrounding the Falcons. As well as 3 different scenarios that may occur for Atlanta at the draft.
Rumors
Per The Falcoholic, The Falcons may still look to add a "speedy back" in the draft. Atlanta fell in love with Cam Akers out of Florida State at the combine. They also liked what they saw out of J.K. Dobbins from Ohio State.
Per Aaron Wilson, the Falcons interviewed Oklahoma LB Kenneth Murray. Murray is projected to go in the first round.
In an interview with Will McFadden, Falcons General Manager Thomas Dimitroff stated that "need and fit" is what is important for the Falcons in the draft. Likely meaning they aren't looking for best player overall.
According to Paul Crane, the Falcons have discussed moving up in the draft with the New York Jets. They hold the 11th overall pick in the draft.
With the rumors out of the way let's go through my three scenarios for the that could happen to cap off the Falcons offseason.
*Note: All mocks were made using The Draft Network's Mock Draft Machine. I made only the Falcons' selections, the other teams were simulated.
Scenario 1 – No Trades
In this scenario, the Falcons do not trade up or down in the draft. They role with what they have and select accordingly.
Scenario 1 Mock
16th overall – DL Javon Kinlaw, South Carolina
47th overall – CB A.J. Terrell, Clemson
78th overall – EDGE Julian Okwara, Notre Dame
119th overall – CB Amik Robertson, Louisiana Tech
143rd overall – TE Josiah Deguara, Cincinnati
228th overall – LB T.J. Brunson, South Carolina
The Falcons missing out on Henderson in the first isn't that big of a deal. Terrell is a much better fit on Atlanta anyways.
Securing Kinlaw in the first round is huge for Atlanta and he'll make their defensive line one of the scariest in the NFL.
Securing another edge rusher is a good idea for Atlanta. Okwara most likely won't be here in reality. Whether it's him or someone like Johnathan Greenard out of Florida, the Falcons should secure another pass rusher to take the load off Takk and Fowler and also provide a backup plan in case either one slumps.
Doubling down on a Cornerback should be ideal for Atlanta, especially with the lack of veteran talent. Amik Robertson will be a next level star and will most likely be gone before the 4th, but we can dream.
Deguara is a huge sleeper pick, sitting behind Hurst will allow him to develop in his first year. If Hurst doesn't pan out, Deguara will.
The Falcons absolutely need another Linebacker. It's not hard to believe Kinlaw won't be a solid reference for his former teammate Brunson.
Scenario 2 – Trade Up
The Falcons trade up with the New York Jets. The trade below was accepted by The Draft Networks computer team.
Falcons Receive: 11th overall pick, 191st overall pick
Jets Receive: 16th overall pick, 78th overall pick, 119th overall pick
The only reason Atlanta trades up is because what they want is just out of reach. Odds are they won't go for the best player here, but the one you've probably seen everywhere.
Read why the Falcons need to trade into the top 4 here
Scenario 2 Mock
11th overall – CB C.J. Henderson, Florida
47th overall – RB Jonathan Taylor, Wisconsin
143rd overall – TE Josiah Deguara, Cincinnati
191st overall – LB Jacob Phillips, LSU
228th overall – IOL Darryl Williams, Mississippi State
Securing a shutdown corner like Henderson is exactly what Atlanta needs. Pairing him with Sheffield and Oliver will check off a huge box for this Falcons defense.
Don't get your hopes up that Taylor falls to 47. You'll more than likely see Cam Akers here instead.
Once again, Deguara is a Falcon.
Atlanta secures a very underrated player from the LSU defense. Adding him to the core of Deion Jones and Foye Olukon is perfect.
Darryl Williams is another sleeper pick in this draft. He will become a starter down the line, especially developing behind an experienced veteran like James Carpenter.
Scenario 3 – Trade Down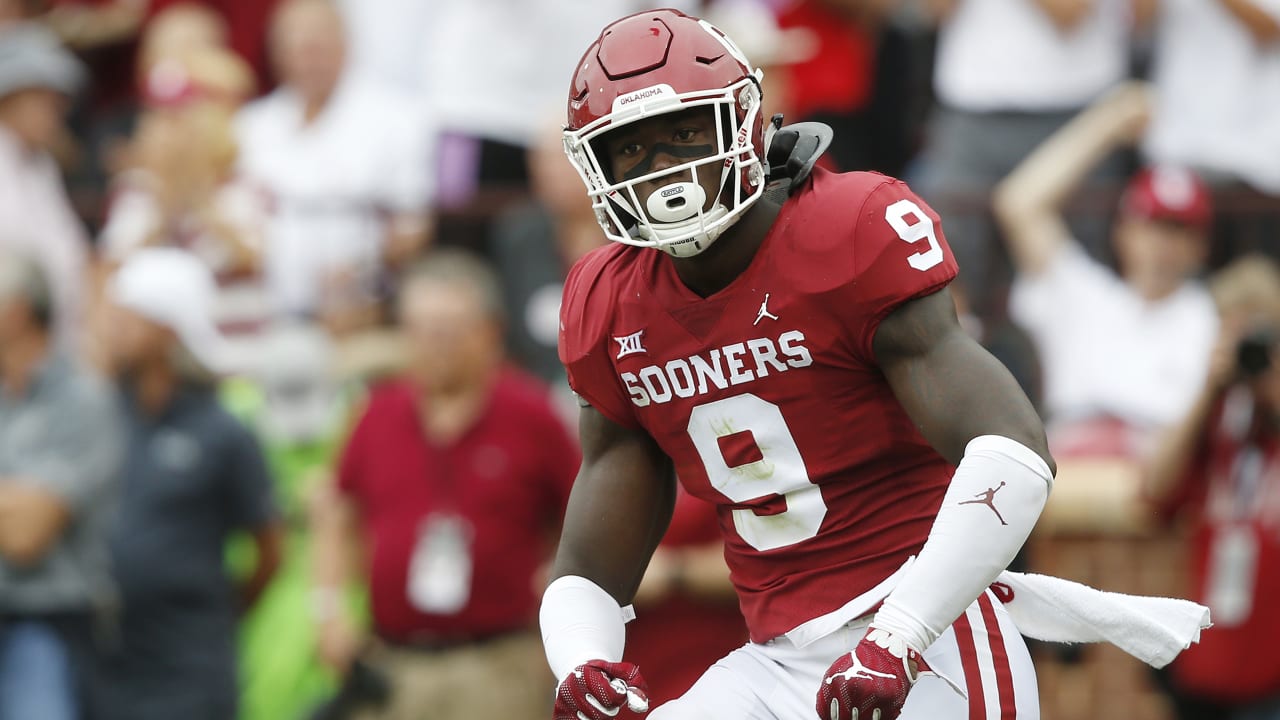 The Falcons aren't a team that trades down all that much. However, if their guy isn't at 16, don't be shocked they pull out of that spot. A team who could look to move up is the Seahawks, who badly need a huge defensive prospect to replace Clowney.
The trade (once again approved by TDN's computer team) goes as:
Falcons Receive: 27th overall, 101st overall, 133rd overall, 214th overall
Seahawks Receive: 16th overall, 143rd overall, 228th overall
Scenario 3 Mock
27th overall – LB Kenneth Murray, Oklahoma
47th overall – CB Trevon Diggs, Alabama
78th overall – RB Cam Akers, Florida State
101st overall – DL Jordan Elliott, Missouri
119th overall – EDGE Alex Highsmith, Charlotte
133rd overall – WR Lynn Bowden Jr., Kentucky
214th overall – OT Trey Adams, Washington
Kenneth Murray fills a longstanding need for the Falcons, rounding out their Linebacking corps with all pro level talent.
The Falcons can't snag Terrell here, so they take Diggs instead. Diggs has a lot of potential that is downplayed after a down 2019 season.
It's hard to believe Cam Akers won't be a Falcon. They may even reach for him in the second if they take a corner in the first.
Elliott is an NFL ready talent who will become a force alongside Grady Jarrett. Probably the biggest sleeper in this draft
Alex Highsmith is soaring up everyone's boards. Adding him to the Falcons defense would be insane.
The Falcons have seen how productive a utility player like Taysom Hill can be, Lynn Bowden fills much the same role. He'll provide WR3 competition but even if he loses, he can be used elsewhere.
Trey Adams is a massive prospect that will replace Sambrailo's backup spot. He's also a solid backup plan if McGary doesn't pan out.
Did Michael Vick lead to Lamar Jackson? Read it here
That does it for the Falcons offseason recap and draft preview! Every Falcons fan in the world would love that draft haul they can get if they trade back with the Seahawks. Either way, the Falcons are primed for success and are ready to take back the NFC South.
If you want to see any more of my content, be sure to follow me on Twitter to get updates when I release something new!
For more Time Skew content, be sure to check out our Youtube! Also follow us on Twitter, and listen to the Time Skew podcast on Apple Podcasts!
Read More: