2020 Fantasy Football Player Profile: Drew Brees
2019 Fantasy Review
Last year Drew Brees was being drafted as a top 10 QB in most fantasy leagues. ESPN had Brees ADP at QB 7 and NFL.com had Brees ADP at QB 8, which tells us across multiple platforms he was regarded as a top 10 selection. Brees also was being drafted higher in leagues that were not keeper or dynasty format due to his age which will continue to be an issue for his draft stock.
Coming into the season with top 10 positional expectations, Brees gave mixed results. Brees suffered an injury to the thumb on his throwing hand which made him miss several games in the early portion of the fantasy season. This caused his seasonal value to slide greatly causing Brees to ultimately finish outside of the top 15 quarterbacks in the league. Although Brees finished low on the season charts, he was still of great value when healthy. Brees finished 7th among QBs in PPG which garners him a good start in even the shallowest of leagues.
The 2019 season looks to have dampened the outlook on Brees by many outlets as he currently is projected as QB13.
What to Expect in 2020
Drew Brees should be able to post another top 10 fantasy football season in 2020. After discussing what the expectations for Brees should be in 2020, now it's time to look at fantasy. After coming off a season in which Brees posted the 7th best PPG QB, Brees has more weapons. This off-season the Saints made it a priority to get more weapons and maintain a strong line of protection. Although there may be concerns about the new unit up front protecting Brees, they still project as a top 10 group.
It's hard to project numbers accurately coming off a season with an injury, but expect Brees to improve off of 2019. A realistic stat line for Brees in 2020 would be around 43000 yards and 30-35 TDs. This would make Brees a very valuable asset to have on your fantasy team.
Where does Brees rank in our Skew Draft Kit? Find out here
Due to how many different league types there are nowadays, I've decided to break this into two sections. Drew Brees as a fantasy player has drastically different values in keeper/dynasty format than he does in redraft.
Keeper/Dynasty
Drew Brees is still a top 10 quarterback in terms of output for the league today. When drafting a quarterback that you want leading your fantasy team for years to come, this only takes you so far. Brees should be viewed as a late round target in a keeper or dynasty format. His draft value will slide in these leagues behind quarterbacks with lower expectations but promising futures.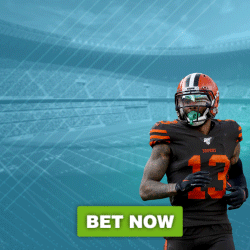 Depending on your draft needs and format, Brees could be of greater value to you than where drafted. In a scenario where you have a strong team and are a quarterback away from being a contender for this season, Brees could be the underrated draft selection that gets you to the championship. Brees would also be a great selection for teams that already have a young & developing QB such as Josh Allen. Brees will be a great depth play for any number of similar scenarios.
Drew Brees can no longer be drafted as a primary QB in keeper or dynasty, unless you have a contingency plan. Taking Brees in any type of keeper format with no backup plan is a huge risk play. With his future in the league coming to an inevitable end, Brees becomes someone that can be counted on for this season, but not much beyond that. If selecting Brees for your keeper league, be sure to have someone else ready to carry to the torch.
Redraft
If all that matters is the season ahead, Drew Brees is being underrated. Although he is still a risk because at his age his talent can vanish unexpectedly. Brees can be the late round QB selection that gives you one of the strongest fantasy lineups in your league. Most drafting platforms will have him listed far down on the draft boards. This is due to many outside factors that aren't relevant for 2020. Being able to scoop Brees in a later round will give you the ability to draft skill positions early and build a strong team around QB.
The current ADP for Drew Brees is the 9.11 as the 12th quarterback off the board. Selecting Brees there could be a great investment. He has a ton of talent around him and will likely finish ahead of 12th. Drafting him there allows you to build a better roster earlier on in the draft and you can still select another QB later if you are not comfortable with just Brees.
In 2019 Brees gave no indication of falling off talent wise and that was with a thumb injury. In 2020 Drew Brees will have more talent around him and will be set up to have another great season. The ceiling for Brees would be a top 5 QB for 2020. Age would be the biggest red flag for Brees. With the Saints short passing attack that could be mitigated if it were to happen.
For more Time Skew Content Visit us on Youtube, Follow us on twitter, and listen to the Time Skew Podcast on Apple Podcasts.
Read More: