2020 NFL Power Rankings: Week 1
11 min read
Power rankings for week 1 of the 2020 NFL season are here! With the season opener on the horizon, it seems fit that we start ranking the teams. Let's
Power rankings for week 1 of the 2020 NFL season are here! With the season opener on the horizon, it seems fit that we start ranking the teams. Let's hope that these rankings won't be shut down like the XFL's.
It took about as much time deciding who the worst team in the power rankings this year as it took for the Jacksonville Jaguars to completely dismantle their playoff-caliber defense. The real tipping point that earned Jacksonville the honorary 32nd spot to begin the season was the release of Leonard Fournette. Good luck, Gardner Minshew and DJ Chark – you are going to need it.
The Jets do not appear to be in a position to strive for anything other than mediocrity this season. Their WRs are uninspiring, Sam Darnold is the appearing to be the 4th best QB in his draft class (lucky for him that Kyle Allen came back down to earth after a hot start to 2019). The trade of defensive superstar Jamal Adams seemed to be an effort for a rebuild so at least New York has that to look forward to. They are not expected to move much in our power rankings as it will be a long season for Jets fans.
With a new coach, new name, and young corps. The future is looking promising for Washington. Emphasis on the future. Look for a lot of "wins" to come in the form of player development.
They looked to have something cooking at the beginning of last year. It came crashing down, but at least they had hope. This season, their offense looks like it may be fun to watch if Matthew Stafford is allowed to sling it as much coming back from injury. He at least will be throwing a lot in the 4th quarter looking at the Lions' defense. This is a team that after week 1 could be shooting up in our power rankings and could maybe, just maybe compete for the playoffs.
For more about Matthew Stafford click here
In our week 1 power rankings Carolina seems to be in an odd position. They have great offensive playmakers in DJ Moore and Christian McCaffrey. They also have a QB who won't win them games but can get those two the ball and keep the offense afloat. However, the defense may have some learning pains as it is a mix of old and new players as they have as many rookies projected to start (3) as they have starters who were on the team for Super Bowl 50.
Tank for Tua worked out for the Dolphins, but the Ryan Fitzpatrick show will march on for now. The team appears to have improved a lot from last season however, they still don't appear to have enough to compete for anything other than third place in the AFC East.
Daniel Jones is not as bad as many expected and with a decent set of wideouts and Saquon Barkley to support him the offense will probably be average. If Evan Engram plays the whole season they could even have an above average offense. Though, like their New York counterpart, the defense is what will hold the team back.
Another team with a lot of young starters, the Raiders will probably find themselves going way up and way down power rankings throughout season. The passing offense is set to make improvement with a multitude of new talent brought in by the draft, like Henry Ruggs III and free agency, like Jason Witten. Josh Jacobs continuing what he established as a rookie will go a long way in helping the team success, as well as the young defense developing quickly.
For more on Las Vegas Raiders' rookies click here
Joe Burrow has the pleasure of starting his career with a team that is deep at wide receiver and has a nice run game when Joe Mixon gets the ball. Like many teams on the lower end of the list though, the defense is this teams downfall. Vonn Bell helps a little, but the Bengals defense that isn't on the line probably looks like a feast to most NFL offenses.
The question of the season for this team is whether they will be led by Mitch Trubisky or Nick Foles. Neither the most inspiring of options, but an interesting situations nonetheless. Oh yeah, also the defense returning to form could help. "Could help" meaning that all their hopes dreams for this season depend on it dominating opponents.
After losing two key contributors on offense the Chargers appear to still have high hopes for the season as they put in a lot of effort to improve their defense. If the defense does get better and the offense stays afloat under Tyrod Taylor then they could challenge for the playoffs. If either falter then they can kiss playoffs goodbye and with Derwin James already looking to be out for awhile, their hope is already looking thin.
For more on how the Chargers' offense will run under Taylor click here
After disappointing in 2019, the Browns look to live up to expectations this time around. That may be difficult with another first-time head coach in Kevin Stefanski, but maybe second time will be the charm.
One of the more hyped up teams of the offseason. The Broncos had a good offensive pull this offseason adding passing targets for Drew Lock in the form of Melvin Gordon, Jerry Jeudy, and others. Though like their division rival Chargers, with stalwart Von Miller set to miss the season with an injury, the defense may have trouble recouping.
Many considered the Packers to be the worst 13-3 team last season and their performance in the conference championship did not help sway that opinion. They also did not appear to have any signings or draft any players that would strengthen the passing offense and rushing defense that they required the most help in. So, it looks like they may be once again counting on Aaron Rodgers' to drag them to the playoffs with either incredible one-man play or pixie dust.
After beginning their offseason by making the most baffling trade of recent memory, Bill O'Brien and the Houston Texans were able to build a respectable roster. Though they are missing a standout wideout, their wide receiver room has some great depth with Brandin Cooks, Kenny Stills, and Randall Cobb all having spent time in their career as a No.1 WR previous teams. Though their defense leaves much to be desired, if David Johnson can revive his career and the Texans rushing offense, Houston could be a team to watch
Big winner! The recipients of DeAndre Hopkins from Houston, the Arizona Cardinals are set up to compete in what could be the toughest division in the NFL. Maybe the air raid can be effective in the NFL.
Yannick Ngakoue was an interesting get for Minnesota. Whether he can fill the shoes of Everson Griffin is yet to be seen, but he'll make sure that the Vikings still have one of the best defensive end duos in the league alongside Danielle Hunter. The offense though is looking like it will regress with a new OC and only one star wide receiver.
After a year they will want to write off as a super bowl hangover, the Rams are looking to return to the playoffs. The signing of Leonard Floyd sets the Rams to have playmakers on all three levels of the defense, with Jalen Ramsey and Aaron Donald still under contract. A larger focus on TEs should also help in getting the offense back to 'headache' mode for opposing defenses.
Another team with a powerful offense with a superstar WR in Julio Jones and Matt Ryan who is only a few years removed from his NFL MVP season. The signing of Todd Gurley would have probably put them into consideration of making the conference championship a few years ago, but he is still an upgrade from Devonta Freeman last year. Atlanta's got the offense, but their defense may be where they can find an edge with their opponents, since the Falcons may have the best defense in the division as long as they stay healthy.
Last year may have been the best coaching performance of Mike Tomlin's career. Though there is excitement around the Pittsburgh Steelers with Ben Roethlisberger returning and looking good throwing. The Steelers will most likely rely heavily on their defense again. As long as the offense doesn't go back to 2019 Week 17 rates of inefficiency, then it won't be a surprise this time when they are in wild card contention throughout the season.
Wide receivers or not, this team showed that they can make the playoffs with injuries aplenty. Year in and year out they are able to find a way, they may already be dealing with some injuries. However it seems as long as one offensive starter is still healthy, they have a chance. It would be nice to see Carson Wentz play through the season without injury. Even if not Philadelphia's defensive line is once again gonna be a handful for defenses.
For how Carson Wentz will look like in fantasy football this year click here
The Indianapolis Colts were shell-shocked by the retirement of their franchise QB before last season, so this year they decided to hire another team's franchise QB to take the helm. Philip Rivers will be the key to Indianapolis' success this season. The defense traded for DeForest Buckner to add to their scary pass-rush that includes Justin Houston and Darius Leonard, ensuring their defense will keep them in games. If Rivers can play as even an average version of himself, the Colts could create some noise in the playoffs.
New England will not go gentle into that good night. In another great Belichick move, the Patriots signed former league MVP Cam Newton to a 1-year deal with a base salary worth almost 16 times less than the amount he made last season. The rest of the offensive roster doesn't seem overly strong, but that's the usual Patriots way at this point as a strong defense and special teams unit will keep them in contention.
Not much changed for the Titans offensively this off-season which should be fine as long as Derrick Henry keeps running over opposing defenses. The big addition was on defense as Tennessee was the lucky team that was able to sign Jadeveon Clowney. He will give opposing offenses someone to be genuinely afraid of on the Titans defensive front.
"Darth" Brady has left the empire and despite "Kylo" Newton joining their ranks, the Bills have their best chance to win the division for the first time in the 21st century. Josh Allen has been known for his legs in his first two years in the league. However, Allen is aiming to become a better passer this season as the Bills have now equipped him with a complete receiving corps. They have the speedster John Brown, a possession receiver in Cole Beasley, and newly-required pièce de résistance in Stefon Diggs to head the group.
The Cowboys gained the most yards in the league in 2019, but finished 6th in points. Luckily for them Kellen Moore is still the OC, despite hiring Mike McCarthy as the new head coach. Moore should keep the offense going with the addition of college phenom CeeDee Lamb to his already loaded offense and without any distracting clapping going on beside him. The Cowboys could very well produce the best offense in the league this season.
For more about how the Cowboys will utilize CeeDee Lamb click here
I might regret this in the future, but the sixth spot will go the champions of the offseason. The team with the most hype gained in the offseason has added a plethora of players that could've guaranteed Tampa Bay any division title in 2017. Not to diminish what they can do now as this might be the best offense in Buccaneers team history. The only question is if they can live up to the hype?
With retirement seeming to be close for Drew Brees, it's a good thing the Saints are looking to make a run at the Super Bowl this season. Veteran additions will be the key to how they will progress into the postseason this year. Emmanuel Sanders is a great source of water to the barren wasteland of WRs the Saints had behind Michael Thomas. Malcolm Jenkins will also be key in stabilizing a defense that would regularly give up less than 10 points one week, only to give up more than 25 points the next.
The biggest challenger of the 49ers during the regular season last year, Seattle is looking to challenge for the NFC West title again this year. The offense is mostly the same with the biggest addition being a nice, veteran TE in Greg Olsen. Their defense saw a bigger change as Jadeveon Clowney left in free agency after having a very productive year. This leaves a bit of a hole in their line, but the addition of versatile safety, Jamal Adams and their linebacker corps standing strong should give offenses plenty to worry about.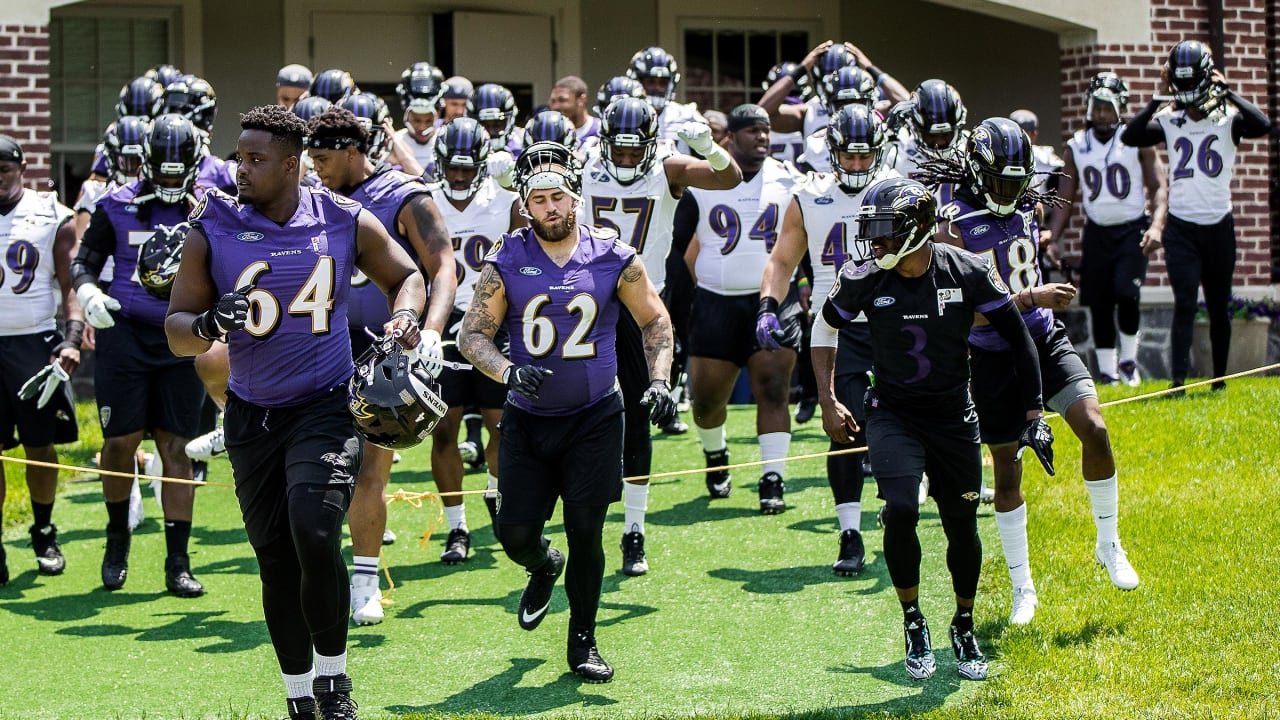 A potential surprise at number 3 in our power rankings the Baltimore Ravens owned the best record in the NFL last season and they are looking to contend for that honor again this year. Lamar Jackson made a big leap from year one to two and is despite having an efficient year passing last year, you can bet he wants to improve those numbers this year. They did lose some role players in the front seven on the defensive side. However, the addition of Derek Wolfe and star defensive end Calais Campbell should make up for those losses and then some.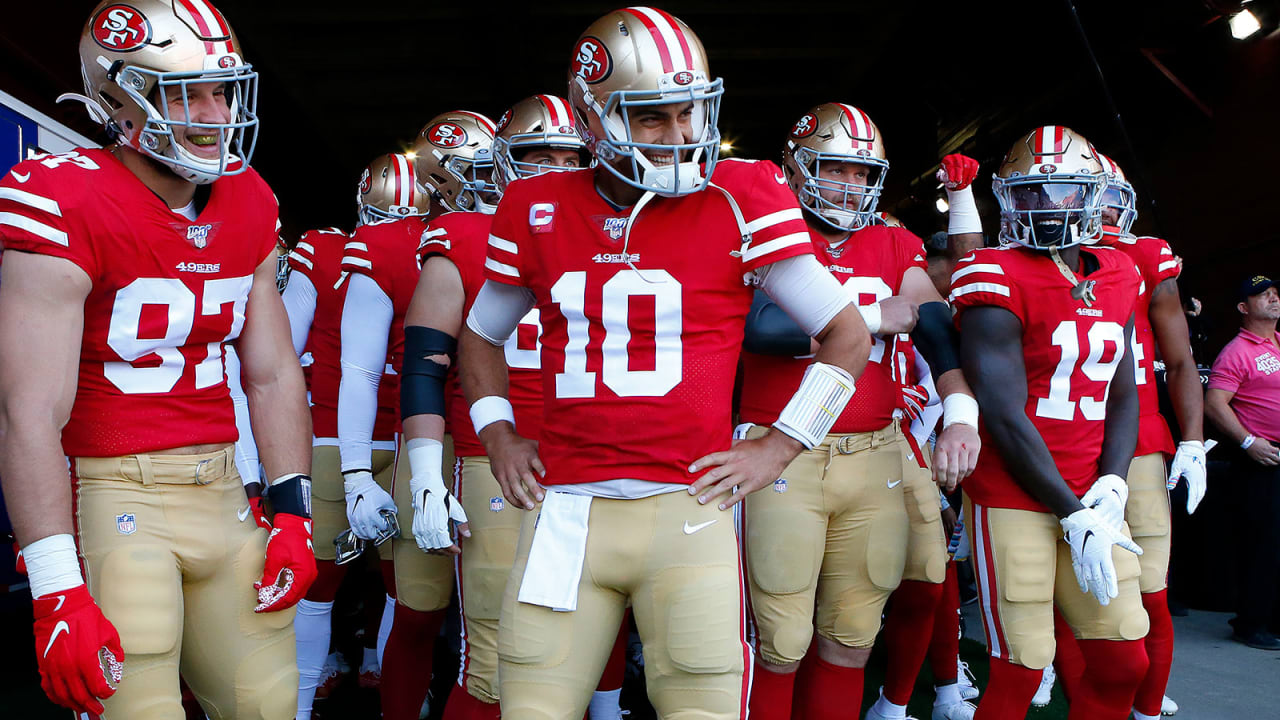 It seems fitting to give the runner-up of the power rankings to the runner-up of the Super Bowl. They lost two key players in Joe Staley (retirement) and Deforest Buckner (trade), but found very suitable replacements through trade and the draft with Trent Williams and Javon Kinlaw. Though their wide-out group seems to be dealing with some injury trouble already, they didn't need good receivers last year so it should be fine.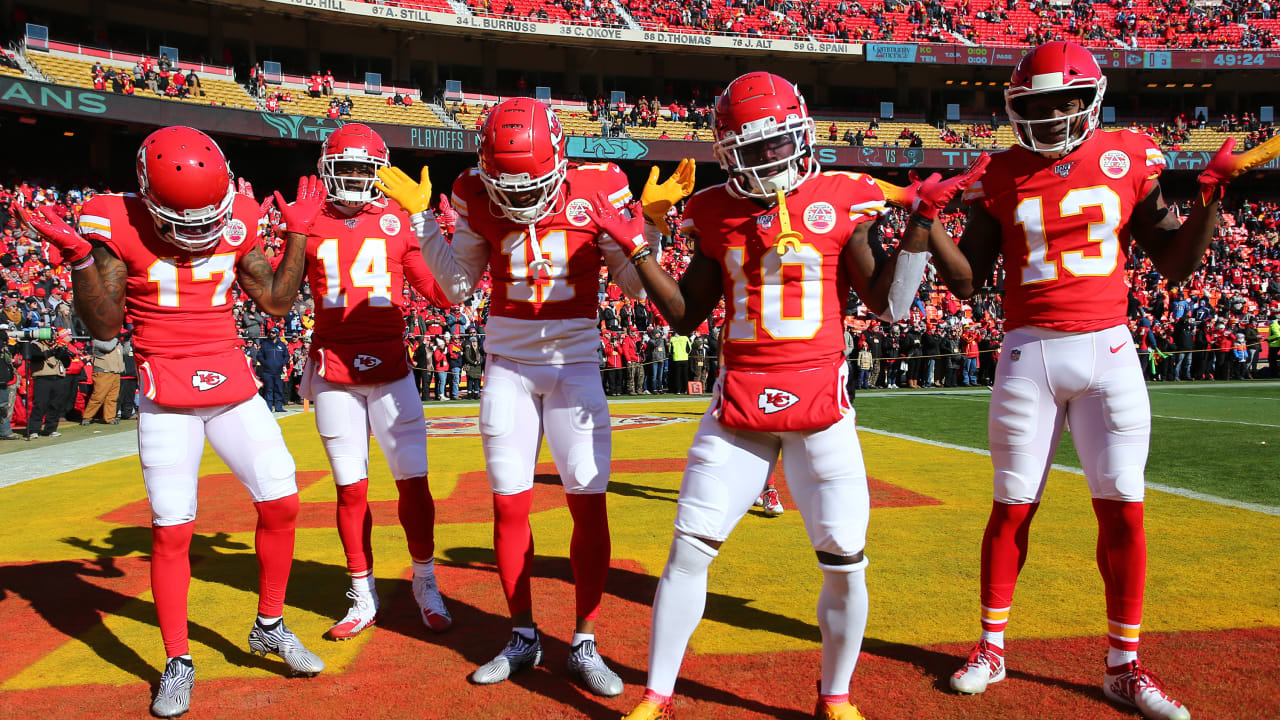 It's basically impossible to give the number 1 spot in the power rankings to anyone other than the defending champions. Especially after locking up their key players to big, long-term contracts. Adding a first-round running back in Clyde Edwards-Helaire to their already explosive offense also helps.
That's it for the NFL power rankings this week, expect drastic changes after this week as it will be the first time we see these teams play with their new rosters with the absence of a preseason.
For more Time Skew content, be sure to check out our Youtube! Also follow us on Twitter, and listen to the Time Skew podcast on Apple Podcasts!
Read more